Although there has been some progress when it comes to global awareness of environmental concerns, there is still a lot of work to be done. So you can imagine what it must have been like for Zem Joaquin to start these conversations nearly 15 years ago. With both of her then-very-young children experiencing severe asthma, Zem dedicated herself to finding healthy, natural solutions any way she could. It was a personal mission that became a career-defining crusade.
The idea of "green products" was still such a novelty back in the early 2000s that friends and colleagues – including Huffington Post founder Arianna Huffington – encouraged Zem to spotlight the products and solutions she was uncovering through her own research and eco evangelism efforts. "They were saying that they thought these products were important, but they didn't know where to find them," Zem explains. "So I said, 'okay, I'll do that.'"
"That" became Ecofabulous, which Zem founded in 2005. Soon after, it led to House & Garden Editor-in-Chief Dominique Browning naming Zem the publication's "Eco Editor" – a title that simply hadn't existed anywhere before. "I remember saying to [Dominique], 'Well, what does that mean?' And she said, 'I don't know. We'll figure it out together.'"
And figure it out she has. Zem is a founding member of Cradle to Cradle Products Innovation Institute (she credits William McDonough's and Michael Braungart's book Cradle to Cradle: Remaking the Way We Make Things as a huge influence on her early forays into green living, and McDonough himself as a mentor), board member of Global Green, Healthy Child Healthy World, and Teens Turning Green, and founder of the Near Future summit.
We had a chance to talk to Zem about finding positive solutions to environmental and societal problems, and embracing your "feel good" purpose even if it completely changes the course of your life.
It's hard to think of a time when environmental concerns weren't top of mind for everyone, but where did it all start for you?
After I had my second child, both of my children had been experiencing really bad asthma. It was clear to me that it was environmentally exacerbated at the very least. And so I went back to school and I started studying everything I could about environmental design and sustainable living—just everything. And I became obsessed with the idea of creating healthier spaces.
I read a book called Cradle to Cradle by William McDonough and Michael Braungart and it really gave me a vernacular and an understanding. And so I decided that I was going to really focus my entire life on trying to find better solutions. McDonough has this quote that has really been kind of the guiding thread from my entire life: "We need to love all children of all species for all time."
What advice do you have for people who might think "this is too big a problem for me to have any impact on"?
I think every positive action you take has a positive reaction. If everybody reduced the amount of meat they ate, we would see dramatic dip in greenhouse gases. You can make lots of small choices that, together, will have a very big impact collectively. People will also often argue that these choices are very expensive – but it's not all about what you buy. Moving to organic food is more expensive, but to swap out a vegetable for meat is not. Substitute something that is healthier, not necessarily more expensive.
Is it frustrating that you still see naysayers and people refusing to see the importance of these decisions?
Well, people told me that sustainable design was a fad and that people were never going to change their behavior. Lots of people told me that – including close friends – but I just ignored them. I'm glad I didn't listen to them. But I couldn't have, because I also always followed my gut. And my gut told me that there's nothing more important in the world than trying to protect the planet that is our home. And there is no planet B. I know we talk about Mars – but I really like our atmosphere! And I'm a big fan of animals and plants and the lushness of the planet that we live on! So I just felt like I was called to try to do my little part. And there's only so much one person can do. It's all about asking, How do we collaborate?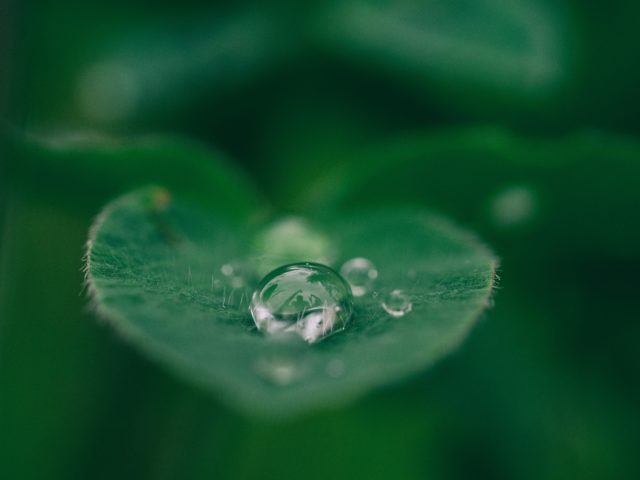 Did you face any other challenges trying to adopt a more eco-friendly way of living?
For a while my children would say, "Can't we just be normal?" They said that all the time. "Can't we just be normal and have plastic toys like other people? Eat junk food like other people?" But it's funny to see how they really absorb those values. My son, who is 19, is super into regenerative agriculture now. He reads so much about it, but he now inspires me to read and learn even more. And so that's really cool.
And my daughter knows a lot about sustainable design. I have so many interests myself, and I love having other people around me to teach me, and then I teach them. I think life is an exchange and I feel excited about that.
When you hear people say things like "making a difference," how do you see that in action?
I see that in action every single day. I've had so many people who have created opportunities for me and I try to pay it forward and do the same thing for others. I think there's lots of amazing entrepreneurs that are doing that. The term "lifting people up," to me, means helping give them the tools, the support they need, the introductions, possibly funding – whatever it is that they feel they need.
That's if you have the ability to do something, if you don't, you also need to know your balance, and what you need to say "no" to. That's another thing – we deplete ourselves and then we're not able to take care of ourselves and our families. And I definitely felt it for a long time, like I wasn't getting any sleep. I wasn't taking care of myself. I had a neck injury, all these things. I was not really supporting myself. And then I wasn't the best version of me. I think that's really important as well.
How else do you find those personal "feel good" moments for yourself in between doing so much bigger picture good for others?
Oh, I find them in so many ways. I have incredible friends – I have a Saturday morning call with six other friends, and I've done this every Saturday through the pandemic. They are just the most incredible support system. Another thing is I enjoy going to the desert and hiking. I also ride horses.