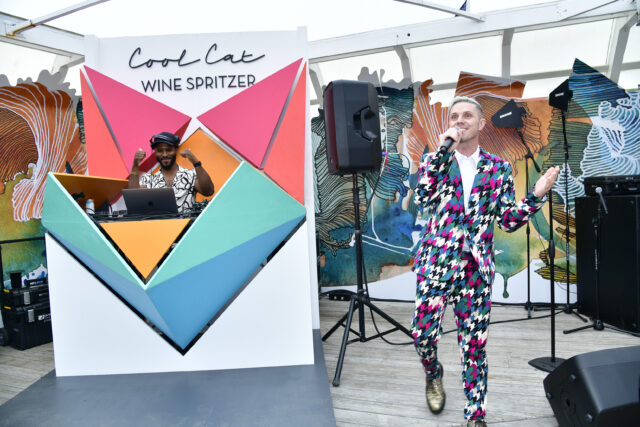 Pride weekend kicked off with a bubbly evening in Montauk, when Scissor Sisters frontman Jake Shears took the stage at The Surf Lodge for a Pride party sponsored by Cool Cat, his friend Rocco Venneri's new wine spritzer brand. "It was my first time singing in front of people in a long time; it's hard to describe how good that felt," Shears tells Purist. "There were a lot of friends there, including Rocco with Cool Cat and DJ Justin Dawson, and The Surf Lodge is such a special place—it couldn't have been a sweeter return to singing again."
For Venneri, the night was a particular point of pride. "As a gay-owned and operated alcoholic-beverage company, we're thrilled to collaborate with like-minded, supportive venue owners and top talent like Jake Shears and DJ Dawson," he says. "Cool Cat is about leading culture forward, breaking barriers and inspiring other minorities to follow their dreams. With hard work and the right team, anything is possible." Purist spoke with the spirited CEO and co-founder about his new endeavor.
What inspired you to create Cool Cat?
Rocco Venneri: At some point, you realize whether you're meant to work for someone or be your own boss. My aha moment came after my last job in fashion marketing, where I felt my ideas and vision for building and innovating brands would be better suited for my own brand. Before diving into the alcohol-based beverage industry, I created my own brand-consulting company. The idea for Cool Cat actually began during a Mother's Day barbecue. Building on increased consumer interest in health and wellness, I set out to create a great-tasting, low-calorie portable beverage made with natural ingredients.
Additionally, there's an urgent need for more diversity and inclusivity in the spirits and wine industry. As a minority myself, I wanted to see representation, so I created an original, high-quality product inclusive of all genders, ethnicities and sexual orientations. We are a brand that brings together like-minded individuals who share similar values and experiences —a fearless community of Cool Cats.
Were there any barriers to entry in the spirits world for you as an openly gay man who is also a person of color?
We're definitely one of only a few gay-owned and -operated brands in the industry and I hope to inspire other minorities to pursue their passions. We have been very fortunate to find supportive distributor partners who stand behind our brand DNA and product. We have built a brand, not just a drink. Our partners are laser-focused on marketing and innovation, something we at Cool Cat continue to push as the industry evolves. We recently released our first commercial, which you can find on our Instagram account, @drinkcoolcat. I wrote an original song with my good friend that best describes and represents the attitude of a Cool Cat. We like to approach everything we do with an optimistic mindset—after all, we launched during the COVID pandemic.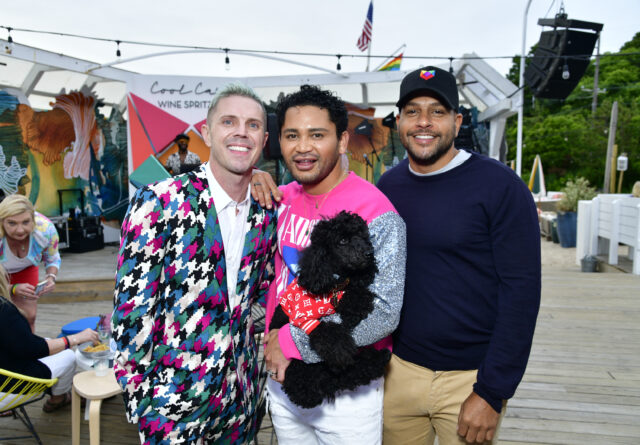 You celebrated Pride in Montauk at The Surf Lodge, with Jake Shears playing your Pride party. Why was this the right setting, and performer, to celebrate Pride for you?
I've personally been going to the Hamptons for years and The Surf Lodge was always the place you knew you were going to have a good time and run into all your friends. There is a feeling of community where everyone knows each other, something we at Cool Cat are also building. Aside from being incredibly talented, Jake is a friend and totally original and unique. He's a Cool Cat and we are thrilled he agreed to perform.
Launching in the middle of a global pandemic couldn't have been easy. What were some of the challenges and how did you rise to meet and overcome them?
I originally built the brand around the fashion community with the idea that I would leverage my relationships to promote Cool Cat during New York Fashion Week afterparties. But when COVID hit, we had to pivot. In lieu of in-store tastings due to COVID restrictions, I sent product to my fashion industry colleagues and friends for them to experience first—and they happily began promoting the brand on their social media channels. Now, we're very happy to be out in the market hosting events and giving people the opportunity to sample and experience the brand. Visibility and product-sampling opportunities are key.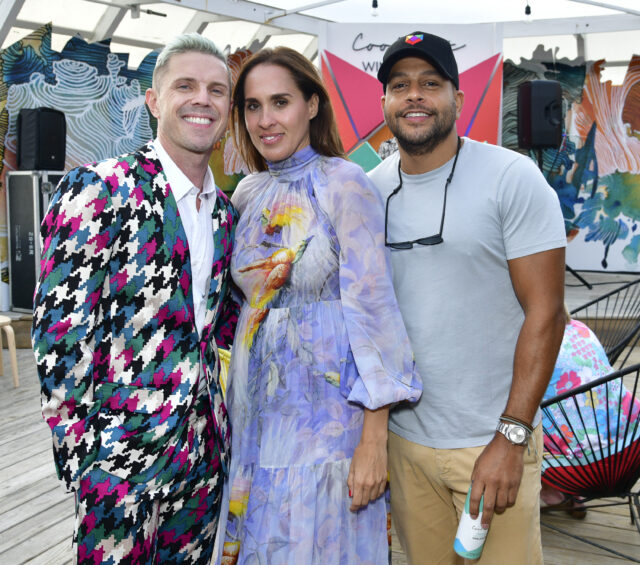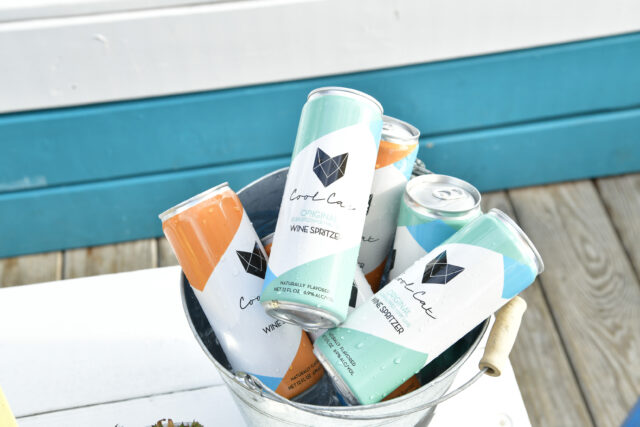 Purist is focused on wellness. What makes Cool Cat a healthier alternative for those who want a refreshing alcoholic beverage?
Our naturally flavored spritzers feature a base of California pinot grigio, are made with cane sugar, and are naturally gluten free. At 6.9% ABV they pack a punch, but they are a better alternative to many other alcoholic beverages, containing just 150 calories and 2 grams of carbohydrates per 12-ounce can.
We also recently introduced Cool Capz, which are reusable can covers that help keep beverages fresher longer, reduce germ spreading and prevent accidental can-sharing. They work with any 12-ounce (355ml) can.