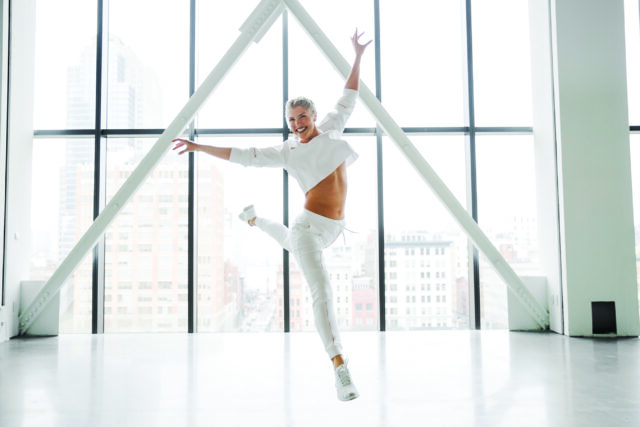 By Gabrielle Echevarrieta
In March 2020, 41-year-old Tony Award-nominated actor Nick Cordero was hospitalized due to COVID-19. He fought for his life in the ICU of Cedars-Sinai Medical Center in Los Angeles, where he suffered through mini-strokes, blood clots and the amputation of a leg. Cordero's wife, AK Fitness founder Amanda Kloots, documented her husband's battle on social media, bringing together millions across the world in collective prayer and support for the couple and their infant son, Elvis. Cordero passed away after a grueling three-month battle with the virus, changing the trajectory of Kloots' life forever. Since then, she has found upliftment through the compassion of others, and has chronicled her family's journey in a new book, Live Your Life, written in collaboration with her sister, Anna. Here, Kloots tells her story.
PURIST: How did you go about writing Live Your Life and putting your emotions into words?
Amanda Kloots: I knew Anna would be the perfect person to work with on the book because she is an amazing writer and was with me through it all. After Nick passed, I spent time with family in Ohio, and I'd put Elvis to bed, open my computer and write out everything. I'd cry a lot through it, especially in those first couple of days. It was all so fresh in my head so I was able to get it down onto the page. It was really cathartic and helped me process everything, which I didn't expect. Anna and I continued to work on it together while she was in Paris and I was in LA.
PURIST: What is one thing you'd like the world to learn from your family's story?
AK: That you can find silver linings even in the worst of times. How people are innately kind, and want to help and be there for others. It's a story of how kindness, family and love always wins. My silver lining was the time I got to spend with my family. I'll never forget having my siblings come together to be with me. Those moments are so precious, especially when you're watching someone's life slip away.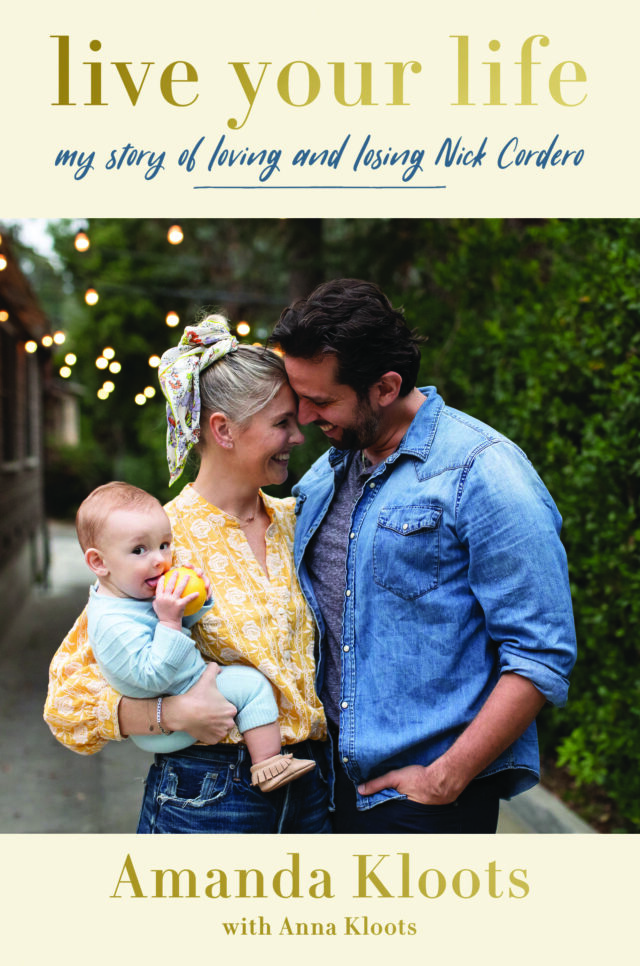 PURIST: You were a new mom while Nick was ill. What was it like raising a child and caring for a sick loved one at the same time?
AK: I felt like I was bipolar. I'd wake up and talk to the hospital first thing in the morning, and they usually had news about Nick's condition worsening overnight. Then I'd switch right into mom mode, be silly, play games and just be present for Elvis. Then I'd get to the hospital and sit next to Nick, crying, begging and praying. I felt so depleted, but once I got back home, I had to flip the switch again and turn on a smile for Elvis. It was so hard to leave the hospital because I knew the minute I left Nick he'd be alone with nobody holding his hand, but I also felt guilt being away from Elvis. I was in a constant emotional battle with myself as a wife and a mom.
PURIST: What would you say to someone who has also lost a loved one due to COVID?
AK: I would say not to put any expectations onto yourself. The grieving process is your own, and what works for someone else might not work for you. You are going to have moments where you are laughing and filled with joy, then seconds later in a crying fit. Grief is a weird journey that doesn't make any sense, and it's a forever pit in your stomach. I always go back to the knowledge that Nick would want me to be happy, and to live my life to the fullest. I would have wanted the same for him. I remembered that in the dark times to stay lifted and motivated and keep moving forward.
PURIST: What is your go-to way to stay well?
AK: My go-to since day one of Nick being sick was to move my body. Every single day, even if it's just five minutes. I move my body because I watched that man not be able to move any part of his body. He lost his leg and his life. Our health is so precious, and it's a gift to be able to move your body. I never want to take it for granted. It helps my anxiety, and never fails to put a smile on my face.
PURIST: What do you want Nick to be remembered for?
AK: That he was a creator, and he just never stopped. I would also like Nick to be remembered for the fact that he always strived to challenge the status quo. He was always such a curious man, and wanted to make sure Elvis stayed curious too. Nick always wanted to do more, and truly just live his life. Even though he died at a young age, he lived such a full life. To be able to say that at any age is a big blessing.
Amanda and Anna Kloots have launched Hooray For, an apparel collection celebrating the joys of life. 50 percent of sales benefit COVID-19 research through the World Health Organization. Live Your Life: My Story of Loving and Losing Nick Cordero was released on June 15 through HarperCollins