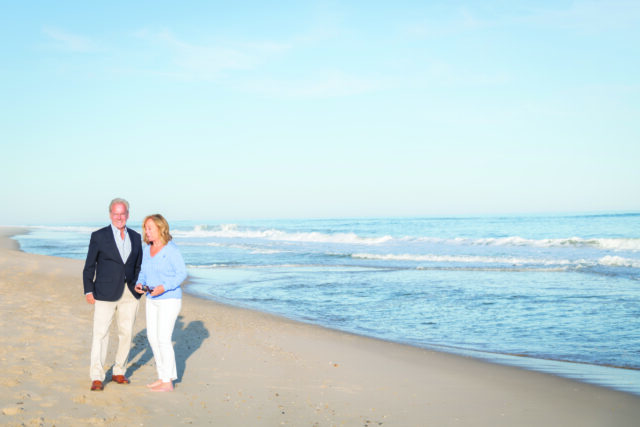 "Selling a home is challenging, finding the right home is glorious, but having the right broker is mandatory," say Ann Ciardullo and Keith Green, associate brokers with Sotheby's International Realty. Matching Hamptonites with their dream homes for over 20 years, the dynamic duo offers well-rounded expertise gleaned from their diverse backgrounds. Ciardullo provides three decades of experience in the Northeast's most prosperous communities, while Green supports buyers through extensive knowledge of management, architecture, construction and design.
Ciardullo has been a top producing agent with Sotheby's International Realty for years, earning a place among NRT's top 1 percent of 59,000 agents and achieving the title of Global Real Estate Advisor. After honing her skills in the Armonk, Bedford and Chappaqua regions of Westchester, she relocated to the bucolic shores of the Hamptons in 1994. A true East Ender, Ciardullo uses her firsthand knowledge to unite buyers with properties that fit their needs, lifestyle and aesthetic. Deeply dedicated to the close-knit community of the East End, Ciardullo serves as a board member of the Ellen Hermanson Foundation and an organizer of its fundraiser gala, a celebration to benefit the Ellen Hermanson Breast Center at Southampton Hospital.
Green, a self-described "serial inventor and entrepreneur," spent nearly two decades personally restoring a 10,000-square-foot historically significant home on the town green in a classic New England village, then bought and reimagined the storied Old Lyme Inn. Deeply connected to the ins and outs of the building process, Green later settled into a permanent home in the Hamptons, lending insight to Sotheby's team. Green's unwavering values shine through in his work, always listening intently to clients' concerns and serving as a support system through the intricate home buying process.
Visit ciardullogreenteam.com to learn more and view the team's current listings.