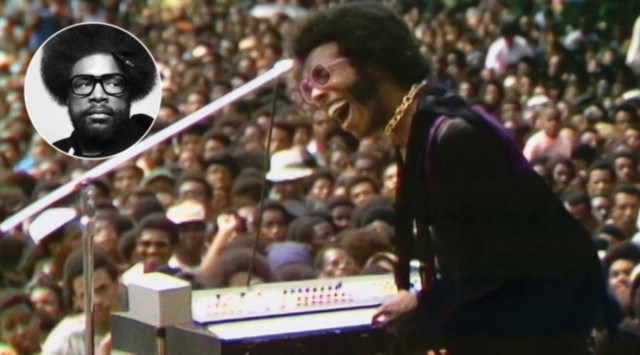 By Blake French
SummerDocs meet Summer of Soul. The Hamptons International Film Festival's popular series returns to Guild Hall in East Hampton for its 13th season of inspiring culture, engagement and documentaries, kicking off this Saturday with the documentary hybrid Summer of Soul (…Or, When the Revolution Could Not Be Televised), by Ahmir Khalib "Questlove" Thompson.
Part historical record, part music film, this powerful, transformative documentary feature showcases an epic but overlooked event in our nation's past that celebrated Black history, culture and fashion like few events before or after it.
Over six weeks during the summer of 1969, located only 100 miles away from the infamous original Woodstock, The Harlem Cultural Festival—dubbed "The Black Woodstock"—was filmed in Harlem's Mount Morris Park (today, it is called Marcus Garvey Park). The captured footage was never seen and mostly forgotten…until now.
Summer of Soul demonstrates the impact history has on our spiritual well-being. It is a statement about the healing properties of music during generational moments of unrest, both past and present. Additionally, the film features never-before-seen performances by Stevie Wonder, Nina Simone, Sly & the Family Stone, Gladys Knight & the Pips, Mahalia Jackson, B.B. King, and the 5th Dimension.
After being shown the original footage, Thompson was determined to make sure the world saw it at last. "This was supposed to come out 50 years ago, and I was supposed to see this movie as a 4-year-old," he recently told Rolling Stone. "When Woodstock came out, the movie made household names out of every artist who appeared in the film. The legend of that concert wound up subsequently defining a generation…. And so, as a result, when you think of the late Sixties, you think of hippies, mud, free love, Hendrix, all of those things."
"This [footage] could've been such an adrenaline boost to black music culture, and it wasn't allowed."
After the screening, HamptonsFilm Board member Alec Baldwin and artistic director David Nugent will lead a prerecorded, filmed conversation with the filmmakers and guests.
Saturday, June 26 at 7 pm, hamptonsfilmfest.org