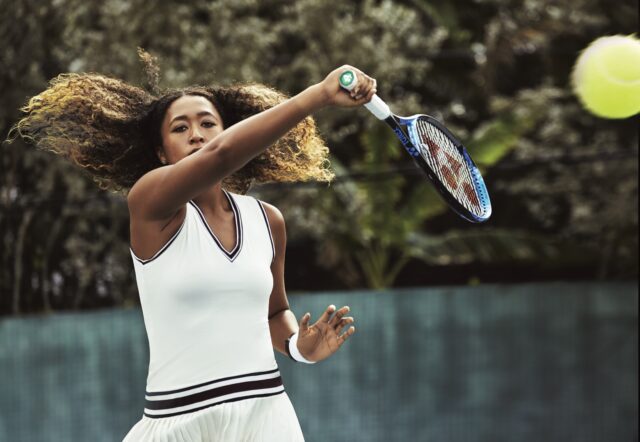 Naomi Osaka
She has been called the best women's tennis player in the world. She's won four Grand Slams since winning her first at the 2018 US Open and, at the age of 23, Naomi Osaka has emerged as one of the most influential voices in sports and an icon for powerful women everywhere. So it took a lot of courage earlier this year when Osaka withdrew from the French Open, citing the need to focus on her mental health. Fortunately, the move garnered her an enormous outpouring of support from her peers and others.
Osaka has never lacked courage. After winning the Australian Open in 2021 (defeating her childhood idol, Serena Williams, in the semifinals), a reporter asked Osaka about a woman possibly becoming head of the Tokyo Olympic organizing committee. Her reply: "There's a lot of things I think people used to accept; the things that used to be said. But you're seeing a newer generation not tolerate a lot of things. Barriers are being broken down, especially for females. We've had to fight for so many things just to be equal. In a lot of things, we're still not equal."
She continues to speak out on a range of important issues. Osaka, who is proudly biracial (she's Haitian and Japanese but has lived in America since age 3) wrote an op ed for Esquire last July, in which she reflected on how she's been affected by the Black Lives Matter movement: "In the past few months, I've reevaluated what's actually important in my life," she wrote in the publication. "It's a reset that perhaps I greatly needed. I asked myself if I couldn't play tennis, what could I be doing to make a difference. I decided it was time to speak up."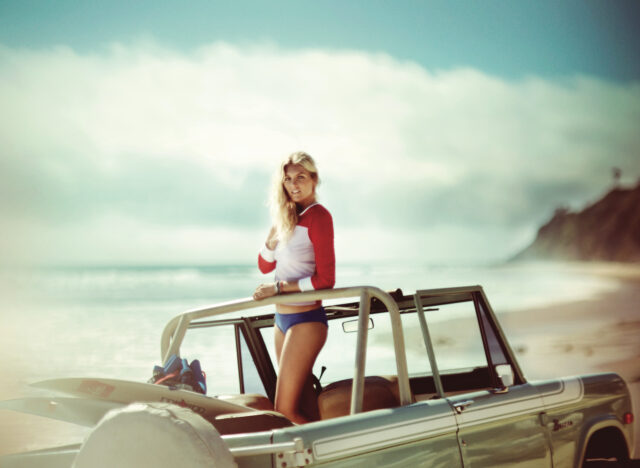 The Women of the First Olympic Surf Competition
This summer's Olympic Games in Tokyo will mark the first time surfers will be competing in the games. The 20 female contenders, including Carissa Moore, Caroline Marks, Sally Fitzgibbons and Stephanie Gilmore, are among the best in the world.
In Polynesia and Hawaii, where surfing began, it was originally a unisex endeavor, but over the course of the 20th century, it became a male-dominated sport. That began to change in the 1990s, and since then female surfers have proven themselves to be every bit as capable of dominating the big waves as their male counterparts. In fact, the American women surfing may be more likely to take home medals than the American men.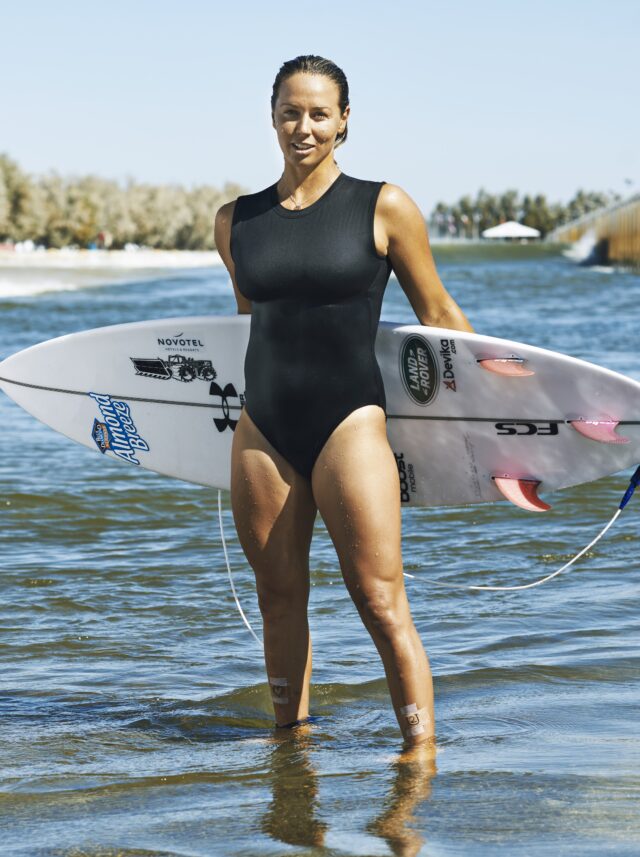 But they will have to beat seven-time world champion Stephanie Gilmore and current world No. 2, Sally Fitzgibbons, who spearhead the formidable Australian team.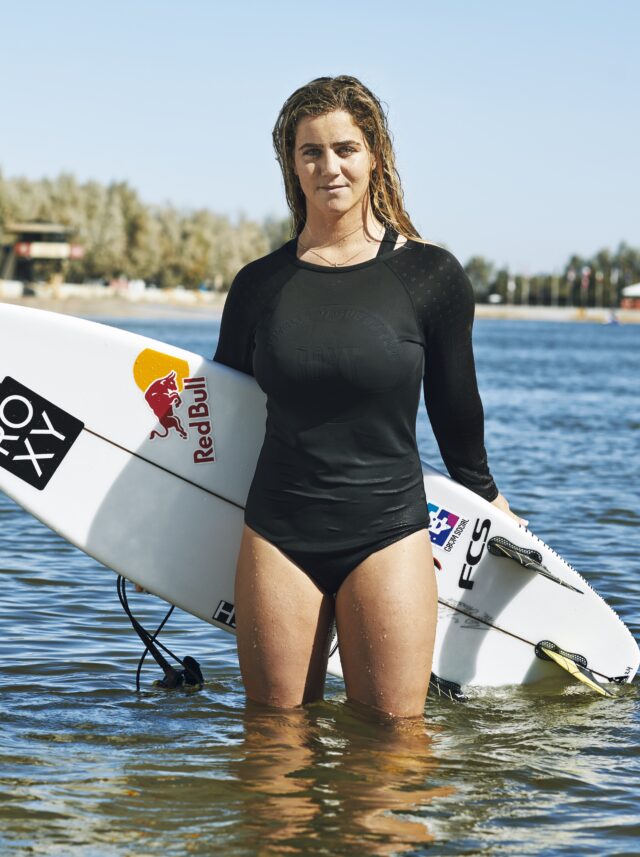 At just 19, Caroline Marks is the youngest surfer ever to qualify for the women's Championship Tour. As Marks has said, "This is a chance for me to help show girls that it is possible to achieve your goals no matter how high they may be. If you are passionate and willing to work hard for them, they will happen."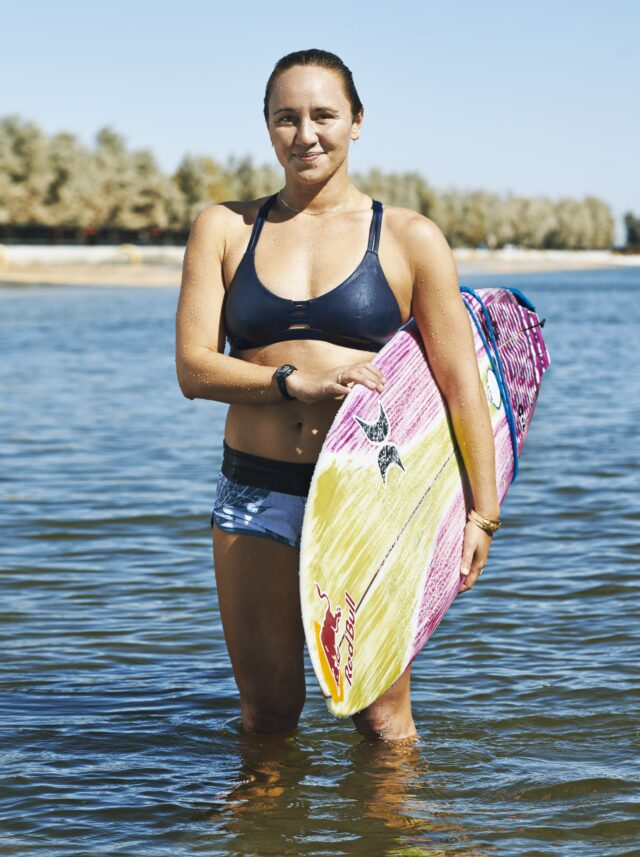 A former child prodigy herself, 28-year-old Carissa Moore has won four world championship titles. She's spoken about feeling awestruck by the fact that after more than 100 years, the Olympics have finally recognized surfing. "The Olympics is the epitome of sport. It's where all those historic moments happen," Moore has said. "And to have surfing respected on that level…I never thought it would happen in my lifetime. I just didn't even fathom it."
For the American women who will go for the gold in Tokyo, the thrill is both professional and personal. "I'm facing my fears, overcoming challenges and accomplishing my goals," Moore has noted, adding that that she looks up to Rihanna, Michelle Obama and Karlie Kloss, among other women who inspire her, because they are "following their passions, are unapologetically themselves, and use their platform to do good for others."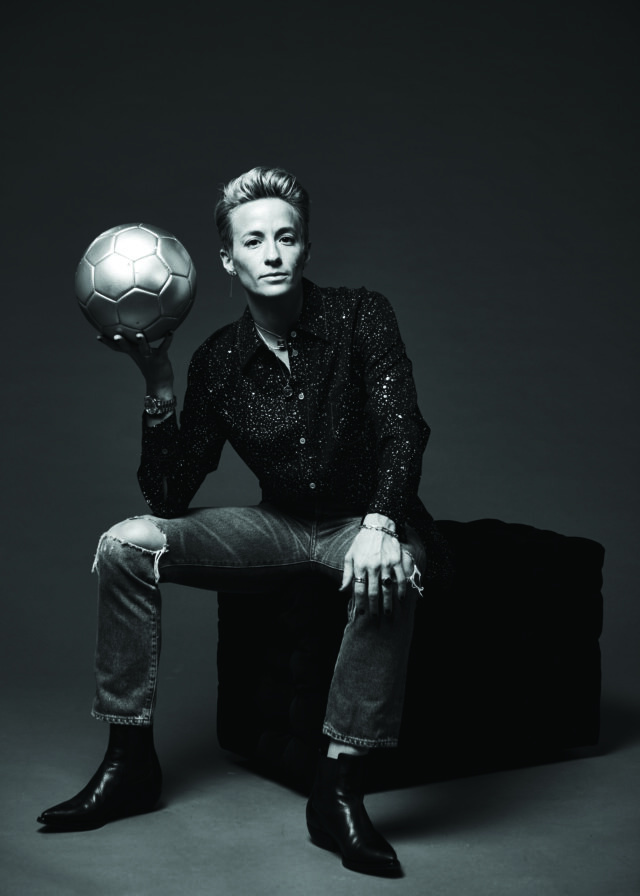 Megan Rapinoe
The smart money is betting that 36-year-old soccer star and activist Megan Rapinoe will once again steal the show during this year's Olympic Games in Tokyo. In addition to being one of America's greatest hopes on the soccer field, the Olympic gold medalist, two-time FIFA Women's World Cup winner and 2019 Women's Ballon d'Or winner as player of the year is a formidable voice on causes ranging from pay inequality to racial justice.
Rapinoe, who plays for Tacoma, Washington's OL Reign, grew up in Redding, California, and famously rejected an invite to visit the Trump White House. She has to share the shelf that holds all her gold medals, because her fiancée, Seattle Storm point guard, Sue Bird, is also a four-time Olympic gold medalist, as well as a four-time WNBA champion and 11-time All-Star guard.
Rapinoe's activism was partially inspired by her mom, who grew up poor and was often teased as a child. For this reason, she has always stood up for the voiceless and strongly believes that none of us can be free until everybody is. "One of the greatest gifts I've been given is to be gay and to have this perspective," she has said.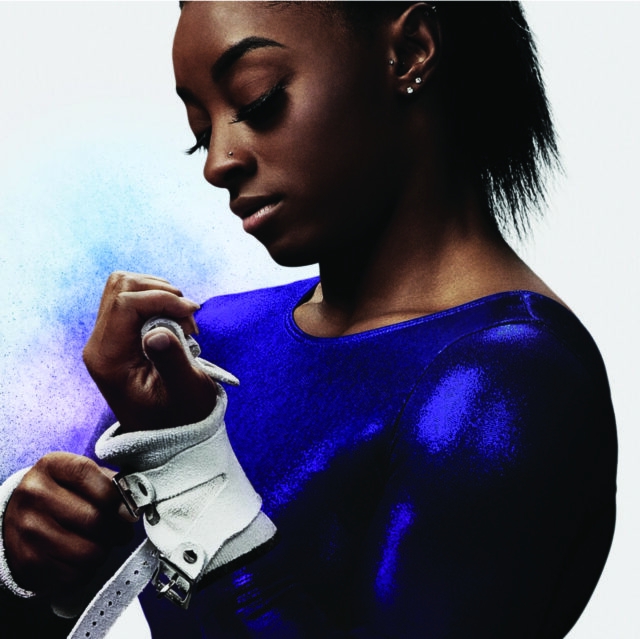 SIMONE BILES
For Simone Biles, the normal rules of gravity seem not to apply. With 30 combined Olympic and World Championship medals, the 24-year-old is the most decorated gymnast in history, and has performed moves so seemingly impossible, several have been named after her. Standing at 4 feet, 8 inches, she has towered over her competition for years, demonstrating not only fearlessness and finesse, but also a moral courage and clarity that has established Biles as a leader, advocate and inspiration to women and girls around the world.
Given her dominance, the seven-time U.S. all-around champion is a lock for the Tokyo Olympics team. Biles is the subject of a new seven-part docuseries directed by Gotham Chopra called Simone vs Herself, which allows fans to see some of the hard work, frustration and endless failures that go on behind the scenes of her well-publicized victories.
While she always looks calm and composed when competing, Biles has opened up about her struggles with depression, especially during the pandemic, when she was unable to train at her gym and maintain her usual regimen. "During that quarantine process, I got to really relish in my emotions for the first time in my life without any outside voices telling me that it was going to be OK or I can do it," Biles says in the first episode. "Deciding to still move forward and train for the 2021 Olympics was only up to me, no outside voices. That's what I was fighting for and training for…. Having to come back, you have to bring a whole new level, and then I worry, 'Am I gonna be just as good?' That's my real fear: to see if I can get back to 2019 shape and ability. Can I do it again?"
We don't claim to have a crystal ball, but our bet is a resounding "yes."
Allyson Felix
When Allyson Felix lost her sponsorship with Nike, she was not only one of the most recognizable faces in track and field—she was also one of the most decorated athletes in history. Indeed, the six-time Olympic gold medal winner and 11-time world champion had been one of the brand's most widely marketed athletes. But when the sneaker giant refused to offer her maternity protections, she spoke out. Eventually the company changed its policies.
By then, Felix had lost her Nike sponsorship. But she found something else: a new life as an activist. Since then, her efforts have had an impact beyond the world of athletics, affecting the way companies formed maternity policies that affect millions of women's lives.
And now that she's a mom—her daughter, Camryn, was born in 2018—her commitment to bringing about positive change has only deepened. "My daughter has given me new motivation and drive. I want to be an example to her of what hard work looks like," she has said. "I want to show her that you can't let adversity get in your way. I want her to see what a strong woman looks like."
And Felix learned something else: "Speaking your truth matters; my experience matters and when we collectively come together, we can create great change."