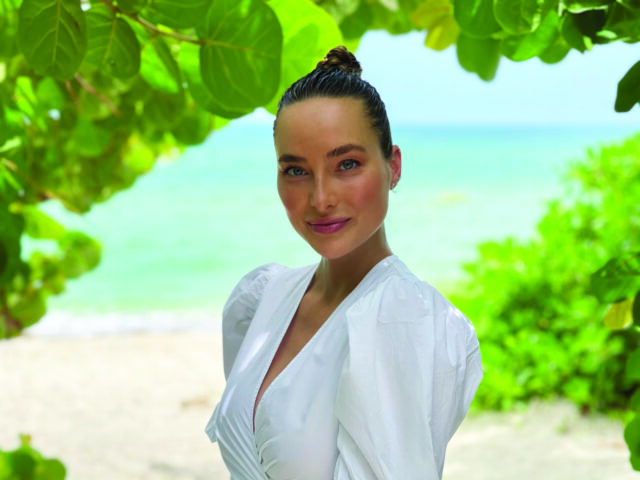 What is your wellness philosophy?
I am a firm believer in the practice of maintenance and prevention.
What is one thing you do every day to stay clear-minded?
I take care of myself first, so that I can take care of others—family, friends, business—the vast ecosystem that relies on a woman! I wake up, work out and check in with me. How am I? How do I feel? What do I need? What's on my to-do list? Then I feel powerful and centered to answer and execute.
What inspired you to create Fizzness?
My co-founder, Jamie Giardino, and I met in culinary school in NYC (we later attended the Institute for Integrative Nutrition together as well). We had both exited previous careers and startups, and wanted to pursue our passions and create something to share. Jamie and I practice the same wellness principles and have been organically influencing, in real life, our tips and tricks for the past 15 years. Fizzness was inspired by the desire to create beauty-based wellness products that simplify your routine. We source our ingredients in nature, and formulate with science. Our first product, [e+b], combines earthy ingredients like kombucha, apple cider vinegar and resveratrol with clinically studied ingredients like Kenyan purple tea and ashwagandha to create naturally powerful results.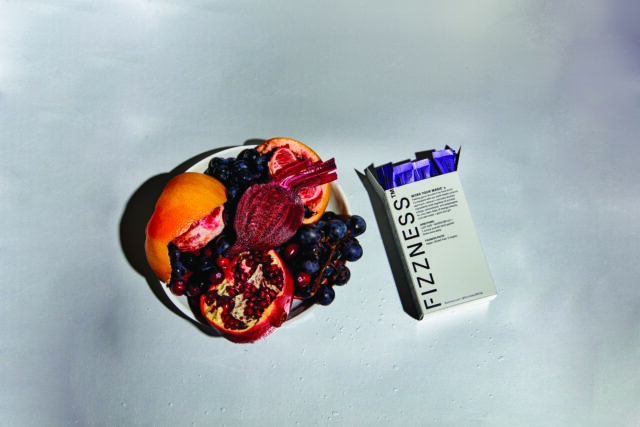 What else does this energy elixir do for you?
[e+b] provides a once-daily boost of energy and beauty benefits!
Natural caffeine sources (Kenyan purple tea) elevate your energy levels and mood, while our super blend of natural probiotics, antioxidants and adaptogens (kombucha, apple cider vinegar, resveratrol and ashwagandha) help you glow from the inside out by enhancing skin's radiance and elasticity, and supporting new collagen growth to combat fine lines and wrinkles.
What's your biggest health challenge?
As a culinary school graduate and passionate amateur chef, my love of food can wear on my willpower! I know how to eat clean and cook clean, but I love my cheat meals. Moderation, not deprivation, is key, and when I maintain an 80/20 lifestyle I look and feel my best.
What is your daily fitness regimen?
I schedule my workouts a week in advance—that way I am accountable to myself, a trainer and the commitments on my calendar. Movement makes my body feel good and stimulates my mind—so I like to work out in the morning to set the tone for the day. I alternate between strength training (weights and cardio), boxing and yoga. I also make sure to get in 1 liter of water throughout my workout.
What does wellness mean to you?
The collective good health of your inside and outside space. To prioritize your physical, mental and spiritual states, to maintain balance, health and happiness. fizzness.com