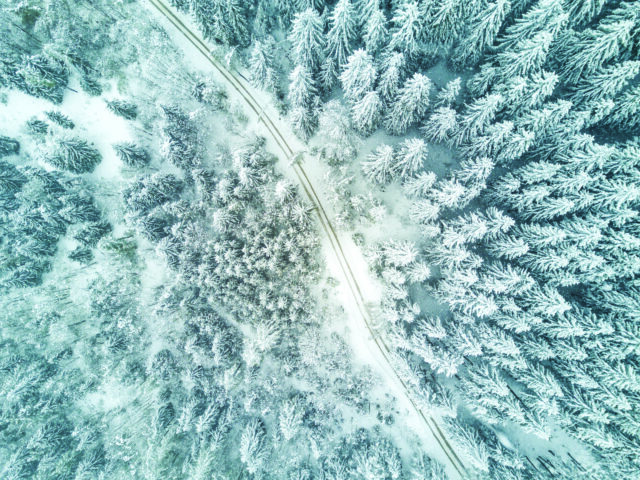 By Gabrielle Echevarrieta
The Gaelic word for "the gathering place," Dalwhinnie aims to foster a community of cannabis users, whether they be seasoned connoisseurs or those on their initial exploration of the plant's benefits. A far cry from the days of skunk-scented joints or a wildly unpredictable dose from a "magic" brownie, Dalwhinnie Farms encapsulates the 21st-century cannabis movement by connecting the modern consumer with safe, ethically grown plant-based remedies.
Situated at the base of the San Juan Mountains—on a 210-acre ranch once home to a dressage equestrian center—Dalwhinnie's 30,000-square-foot indoor growing facility and greenhouse are powered in part by the surrounding area's natural bounty. Sustained by snowmelt from the Uncompahgre River, the brand's strains are infused with the essence of the Colorado landscape. The state-of-the-art facility utilizes a geothermal cooling system, with 100 percent of the plant's runoff circulated, purified and returned to irrigate the ranch or back to the river.
A refined alternative to the sea of dispensaries littering Colorado with flashing neon pot leaf signs, Dalwhinnie's Aspen outpost has an elegant boutique ambience with an equestrian-inspired twist. A $14,700 crystal saddle by Aspen-based artist James Vilona sits between shelves stocked with fine leather goods, cozy cashmere sweaters, twinkling leaf pendants and crisp champagne and black currant home fragrance. "When we chose Aspen as the location for our dispensary, we found the area really ties into the beauty and perfection of where we grow our cannabis," says Dalwhinnie CEO Brandon Barksdale. "We aim to reinvent the dispensary experience. We look to foster a welcoming, accessible environment to everyone, and we curated the experience to be just as impactful on the non-cannabis side as we did on the cannabis side."
For those looking to indulge in some green goodness, Dalwhinnie's line of products is cultivated using strategic hand-trimming and careful curing, comparable to the development of a fine wine. Flower is offered in sativa, indica and hybrid strains, along with edibles—think gummies and gourmet chocolates—plus topical pain-relief remedies and vaporizers for discreet use. "We are always trying to grow and bring the cleanest products to market that we possibly can," Barksdale says. "We cater to those who seek wellness from the experience, or wellness from a medical perspective."
Constantly on the pulse of the latest trends in the cannabis world, Dalwhinnie's merchandise evolves with the ever-changing desires of the Aspen community. The brand has established itself as a "must-go" cannabis experience for those visiting or living in the bucolic ski town, whether they're in the market for a custom cannabis leaf Rolex or a luxurious gold tiger's eye crystal pipe. These whimsical treasures speak to Dalwhinnie's core mission: to eliminate the outdated stigma surrounding nature's green gift. dalwhinnie.com