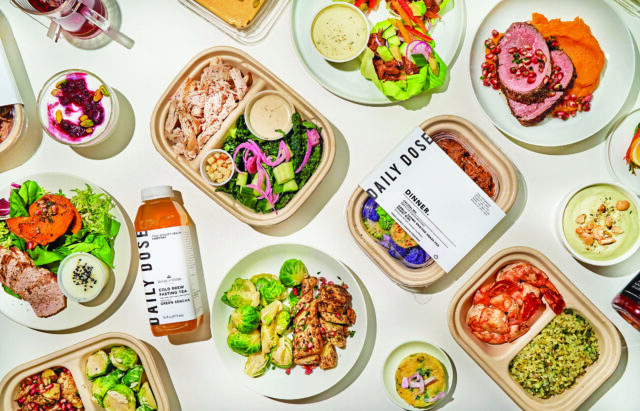 By Julia Szabo
Battling a serious illness changes a person forever, for better and for worse. On the plus side, a health crisis can set an entrepreneurial spirit on a mission to make a difference. In the words of Kathy Giusti, founder and chief mission officer of the Multiple Myeloma Research Foundation, "I never thought I'd be an entrepreneur until I was told I only had three years to live." A renewed resolve to succeed is not only good for one's well-being, it can be great for business, and might even change the world—as these entrepreneurs learned.
Lori Levine is a pro at thriving after illness: Always keeping fit and active, staying positive even while hospitalized, the CPA beats health challenges with the same disciplined savvy she applies to accounting. Three times she faced down a rare, potentially fatal condition that spontaneously collapsed her right lung. Twelve years after the lung condition was finally resolved with surgery and hormone therapy, she went in for a routine mammogram and sonogram. Even the bad news she got—cancer in her left breast—couldn't slow her down.
Commuting between her Long Island home and NYU Langone Perlmutter Cancer Center in Manhattan, juggling client calls with doctors' updates, she powered her way through exhausting radiation treatments with a purse full of energy-boosting protein bars, and wound down before bed with two squares of dark chocolate. After she kicked cancer, "I decided to clean up my act," Levine says. "One of the few things I could control is what I put in my body. So I went to a nutritionist and got into the best shape of my life." Pointing out the toxic ingredients in Levine's go-to energy bars, the nutritionist also laid down the law about the sugar content of her nightly snack. Now, what would satisfy her sweet tooth? How could she safely treat herself?
The dilemma was not lost on her husband, Scott, also a CPA with an MBA, who undertook a labor of love: After researching healthy, delicious ingredients, he concocted a virtuous treat recipe that really hit the spot—peanut butter, cacao, chia seeds, flaxseed, organic plant-based protein powder, and other nutritionist-approved ingredients, all rolled up into bite-size balls that Lori says she took "everywhere I went. I loved them. They were perfect. Wish I could've had them during radiation!"
By the summer of 2020, Scott had resolutely perfected the recipe—"He got the sugar down, plus no salt, no soy, no GMO"—and the Levines were no longer giving away their scrumptious snacks; they were doing business as Scott's Protein Balls. In two flavors, Peanut Butter Cacao and Snickerdoodle (with almond butter), "It was blowing up," she says. "People were posting on Instagram, holding up their empty bag with a sad face." Three more equally addictive flavors were added: Java Peanut Butter, Brownie Batter and Confetti (f.k.a. Funfetti, complete with sprinkles that contain no trace of chemical color). And then came the couple's short, sweet appearance on Good Morning America, as part of a feature on breast cancer-inspired businesses.
"We got a thousand orders that morning alone. Scott calls us accidental entrepreneurs. Every day, we just look at each other. It's crazy—we've rarely met a person who doesn't love at least one flavor. Our customers range from 2 to 92. I've had therapists tell me they're getting their patients with eating disorders to eat better." Now, she adds, the goal is "to get out of the production end and hire a company to make, roll, package and ship them; Scott should be doing business at the back end, and I should be doing sales and marketing. I want to get us into more places, grow the brand and reach more people who need healthy snack alternatives—especially anyone going through treatment for breast cancer."
The practice of Pilates motivated Amy Jordan to leave a career as a Hollywood marketing executive—at Universal/Dreamworks and after that, Marvel—to nurture her true superpowers. Jordan's WundaBar Pilates has been one of the most consistently successful breakout businesses in fitness. Jordan opened her first Pilates studio in 2008. By 2011, she'd created the now-famous WundaBar Pilates studio, which offers a way of doing Pilates at a cardio pace), prototyped the WundaFormer (this ingenious hybrid workout machine offers the best features of the Reformer and other Pilates machines), and given birth to her first child.
By March 2020, WundaBar had captivated New York, with two locations in Manhattan and one slated for Brooklyn, and Jordan admired by all as "Pilates Girl." Then came the pandemic of 2020 and, like all exercise establishments, WundaBar was forced to temporarily close its doors, and the Brooklyn location's opening was delayed until the fall of 2020. But not everyone gained the dreaded "COVID-19" of the waistline—Jordan and her dedicated followers stayed in peak physical shape throughout the crisis. "Serendipitously," she recalls, "we launched WundaBar On Demand a week before the pandemic shut everything down, offering no-equipment streaming workouts from anywhere." Beneath lights clamped to the beams of her ceiling at home in California, she continued to put WundaWarriors through their paces.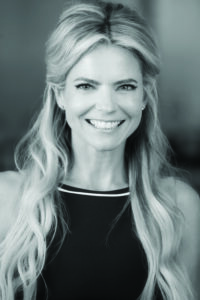 Three months into the pandemic, like a scenario from a Marvel movie, Pilates Girl met her archenemy: small cell neuroendocrine carcinoma of the cervix, a rare and aggressive form of cancer. Turns out, cancer had met its nemesis too: a wellness entrepreneur as rare and aggressive as the disease trying to kill her. It was no contest: While most of us were lamenting the absence of professionally styled hair, there was Amy Jordan—her head totally bare from chemo and beautiful as ever—gamely leading virtual workouts. After intense chemotherapy treatments and surgeries, it was game over for cancer—and renewed health not only for Jordan, but for her business, which has continued booming, with New Jersey's first WundaBar opening last month and five more studios nationwide expected to open in 2022.
Looking back, Jordan acknowledges this about her deadly opponent: It's a peerless marketing strategist. "Nothing beats cancer," she says with a laugh. "Cancer is a sinister opponent. When we talked about how I'd still do my work as a spokesperson for WundaBar Pilates with all of the studios closed, no hair, and through a health crisis, we decided to call this our 'Lemonade campaign.' It gave me the opportunity to really put my money where my mouth is. A battle like this attracts attention, and it gave me the opportunity to bring people together who were interested in my story. We got a ton of support, and even more people wanting to become part of this experience. Our sense was that people recognized, 'Wow, she really is invested in what she does for a living—this is not just for a photograph, this is how she lives her life, and this could help me too.'"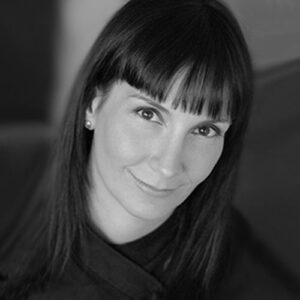 Disease doesn't have to be life-threatening to have a dramatically positive impact on business. An addiction to junk food and staples of the Standard American Diet can be equally damaging to health, and overcoming that addiction, as challenging as battling a serious illness—and every bit as inspiring to an entrepreneur. Today, Tricia Williams is an acclaimed chef-nutritionist and founder of Daily Dose, a direct-to-consumer healthy-meal delivery company; but 16 years ago, while pregnant with her first child, Williams was a diet soda-and-chips addict who quit those habits cold turkey after reading Michael Pollan's The Omnivore's Dilemma.
Conquering the jones for junk food set Williams on the path to becoming a highly successful entrepreneur. How successful? "We used to be a local company serving the tristate area," she says. "Now, we ship our food nationwide." Daily Dose specializes in prescription nutrition, with mouthwatering Paleo, keto and plant-forward options, "because we don't believe there's one diet for everyone—we believe in a person's individuality." The diner's palate is also honored: The next time you crave a bagel and lox, why not answer the craving with Daily Dose's almond meal everything bagel with chive-cashew cream cheese and beet-cured wild salmon? "Our whole mission is to make people fall in love with healthy eating—it's not a diet, it's a lifestyle. My team and I have backgrounds in restaurants and fine dining, so our approach is different from other meal delivery companies. We have an artisanal touch."
Daily Dose is deliciously sustainable, down to the last detail: "We work with regenerative farms, are extra-careful about sourcing, the oils and salt used, and stay seasonal as much as possible," says Williams.
At the height of the pandemic, when business slowed down, Williams was dismayed by news stories about pizza and doughnuts delivered free to front-line workers, who instead needed nutrient-dense, immune-boosting meals to stay strong; she teamed up with friends and colleagues, raising funds to help feed the heroes in style. Daily Dose donated one free meal for each one purchased. At times, Williams found herself tested: After losing her father to COVID, she self-medicated with "potatoes and more potatoes," she confesses. But feedback from the front-line workers she'd helped feed got her back on track. "People would send us letters and pictures, in tears of happiness because they got something healthy to eat," she recalls. In total, some 85,000 donated Daily Dose meals were delivered during the crisis.
"To shift the needle on the Standard American Diet, it's going to take many companies working together to change the state of health," she concludes. "By bringing together all these thought leaders and offering something for everyone, we have a shot at it."