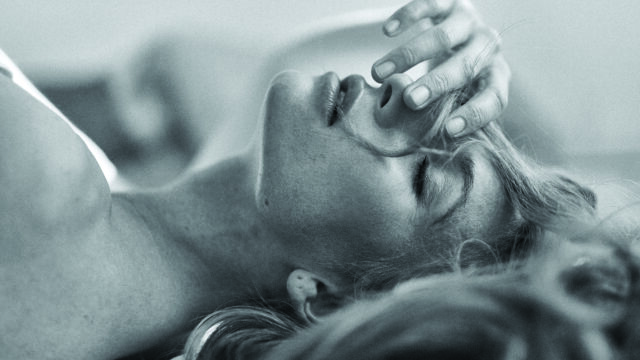 As a facial plastic surgeon, I see patients in consultation every day who desire a smoother, slimmer, tighter and more contoured neck area. Aesthetic innovation is currently outpacing general knowledge of the products, treatments and procedures that produce the best results. Now more than ever, there are many ways to optimize neck appearance, spanning the spectrum of skin care, aesthetic treatments and surgical rejuvenation.
The key to a soft and supple neck lies in the core K-beauty (Korean beauty) principle of intensely hydrating the skin. Neck skin is thinner and has fewer sebaceous glands than facial skin. Ingredients such as allantoin, ceramides and hyaluronic acid nourish the skin, replenish the skin barrier and help retain moisture. Products recommended from AIREM Essentials, our physician-formulated, clinical-grade skin care line, include: Lunamide, a luxurious ceramide skin serum that glides on to replenish the skin barrier; Halo, a medical-grade hyaluronic acid serum that delivers intense hydration and locks in moisture for supple, plump and hydrated skin; and Canvas Gel Cleanser, which contains rosemary and sage leaf extracts to help dissolve bacteria and impurities, while hyaluronic acid offers intense hydration.
As we emerge from the pandemic and back-to-back Zoom video calls, there is an increased interest in treating "tech neck": fine lines and wrinkles that develop from frequent use of phones and computers. "Necklace lines" affect people of all ages. The most effective treatments to smoothen these lines are offered at AIREM Modern Beauty Rituals. For immediate results with minimal downtime, DermaSmooth Neck may be the best option. DermaSmooth Neck is a nonsurgical injectable treatment, a customized cocktail of wrinkle relaxers that help to smoothen vertical neck bands and tighten the jawline. Results are apparent in five days, and last three to four months.
Reshaping, softening, adding volume, slimming the face and contouring the jawline are goals of the AIREM customized V-face treatment. This series of micro-treatments is unique to the individual, and can include a combination of injectables, filler, threads, liposuction or buccal fat removal.
For conditions like "turkey neck"—excess skin laxity of the neck—and "double chin"—excess fullness of the submental area—patients often desire a more permanent solution. A surgical neck lift is still the gold standard to tighten neck muscles, remove excess skin and restore a youthful contour, but newer techniques like deep neck sculpting can be performed through a single incision, and may be a great minimally invasive option.
Whether you are looking to upgrade your neck rejuvenation to the next level, or want to kick-start your neck skin care regimen, here are some tips you can use right away:
Incorporate your neck into your skin care regimen. Make sure to extend the use of SPF, moisturizers and retinols, sparingly, onto your neck.
Set up a consultation with an aesthetic provider to determine which neck treatment is best for you.
Minimally invasive procedures can produce good results, but sometimes surgery may be the best option for optimizing neck appearance. Neck liposuction, neck sculpting and a neck lift are transformative procedures for the right candidate.
airem.com; IG: @airembeautyrituals, @dreunicepark