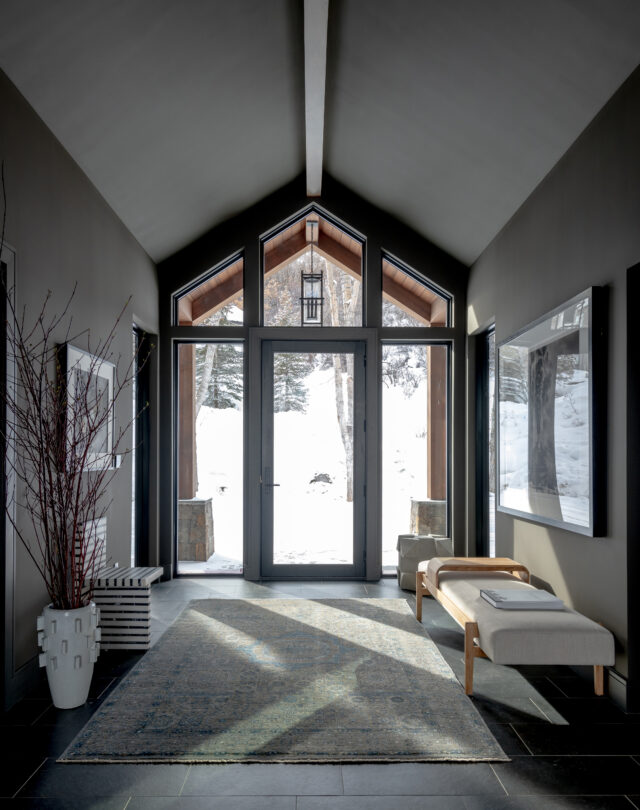 By Julia Szabo
"I love things that are high-contrast, dark and edgy," says Laura Umansky, founder of Laura U Design Collective, whose newest project—her family's house in Snowmass Village, Colorado—gives rise to an intriguing new iteration of Laura U style that she calls "mountain modern architecture."
In this handsome setting, evoking the mysterious, seductive atmosphere of film noir, cinephiles don't need to tune in Turner Classic Movies to expect a languid young Robert Mitchum rounding the corner, wearing a wide-shouldered suit and snazzy necktie. Artfully combining stunning visual juxtapositions, cozy corners and quirky details, the place is as inviting to a hard-core movie buff like Laura's husband, Michael, as it is to high-energy children and dogs (the Umanskys have two of each).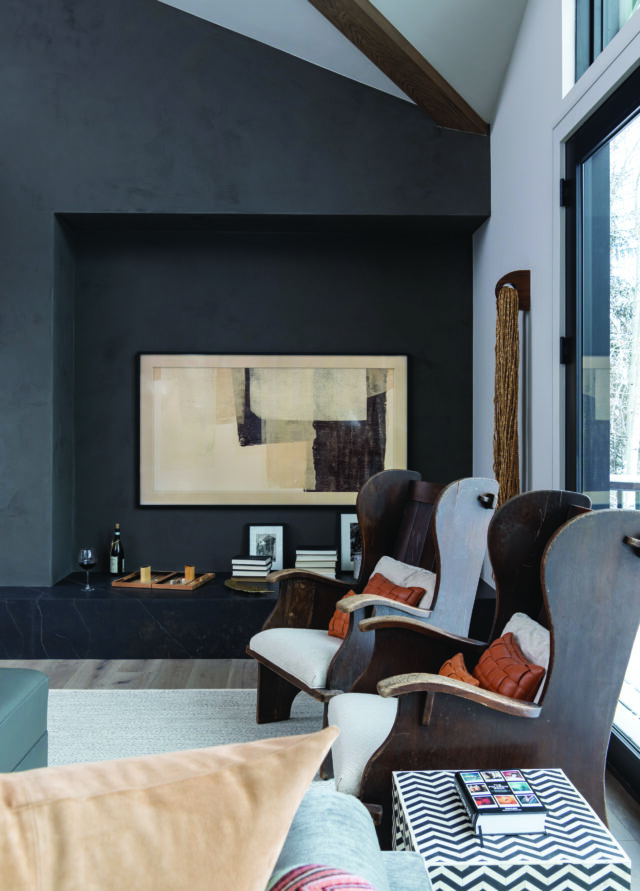 Arresting contrast is key to Laura U's signature formula. The primary bedroom, grounded by white oak floors and opal-toned lacquer nightstands, is blacked out with Sherwin-Williams Urbane Bronze walls and dusky monochrome performance drapery by Perennials to create a dreamy, dark nest. Putting her contemporary stamp on seven vintage ski lockers reclaimed from an Aspen hotel, Laura U had them stained in Urbane Bronze, "so the wood grain pops through." Installed in the mud room, each locker also sports a custom brass plaque engraved with the names of favorite ski runs such as Sheer Bliss.
It all began when the Umanskys' realtor FaceTimed a quick tour of a house he felt would be just right for them, and the couple promptly committed to it. Together with her Houston design team, Laura U got to work on what she terms a "wholistic" redo, starting her "foundations-to-furnishings" process by adding 400 square feet to the front of the house.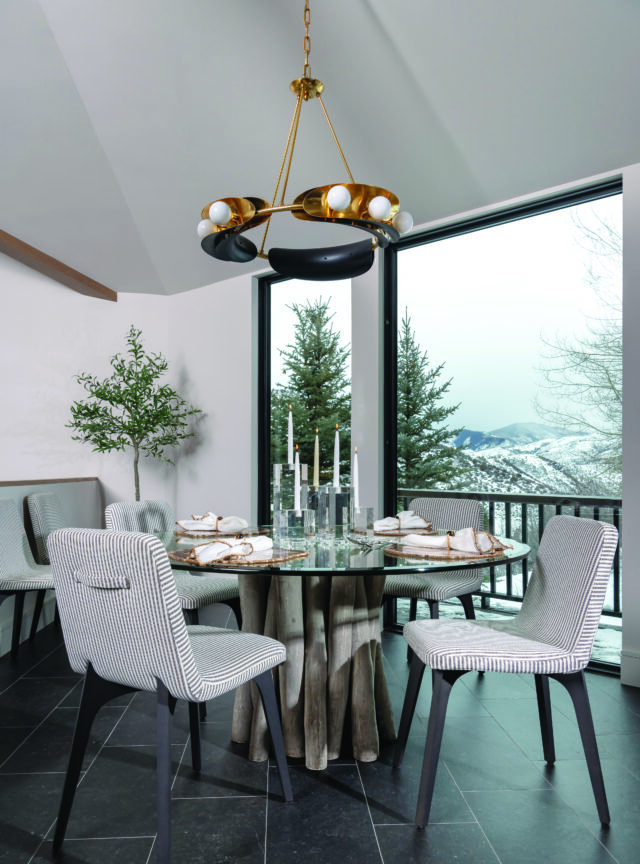 Undertaking a "to-the-studs" renovation after a long-distance relocation (the family moved in August 2020, trucking more than a thousand miles from Houston) would be ambitious even for a dynamo like Umansky. Yet nobody was surprised when she completed this project in under a year, moving her family into their new home—which felt lived-in from day one, the Laura U way. That is some feat, but the designer insists she's simply embodying her firm's motto: "Everything we do, we do for the love of home."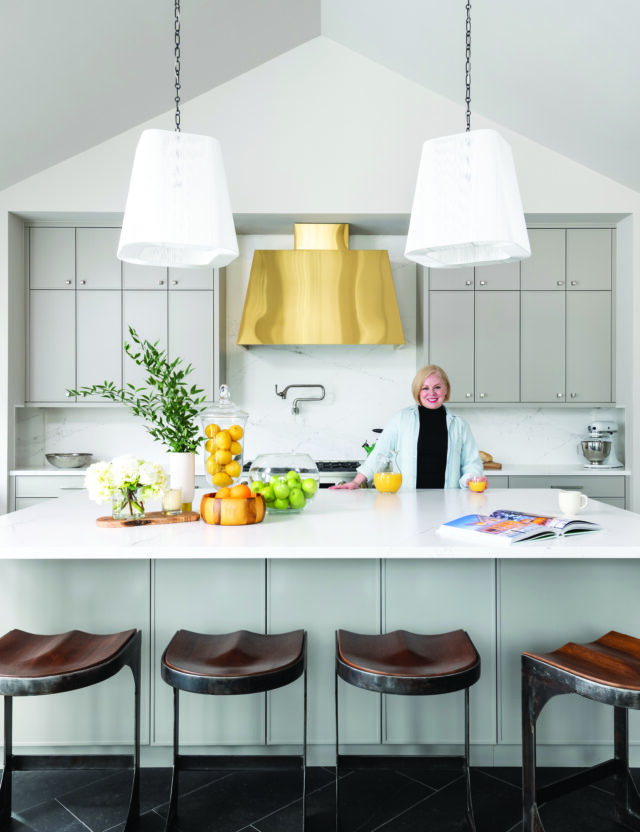 Last month, Michael and Laura Umansky opened the doors to their family sanctum—she also has an office studio in downtown Aspen—giving a small number of in-person visitors a guided overview of the home's carefully curated design features. A Virtual Tour, the region's first-ever design showcase, raised funds for her neighbors at the Anderson Ranch Arts Center, the artistic and cultural hub of Snowmass since 1966.
In Central Texas, on the other hand, this sort of thing happens often: "The last time we did this, we had a party at our home in Houston for 300 people," Umansky recalls. "That was a bigger house, and we were outside much of the time. This was more intimate: 30 people indoors for a casual après-ski tour, jeans and boots, totally relaxed."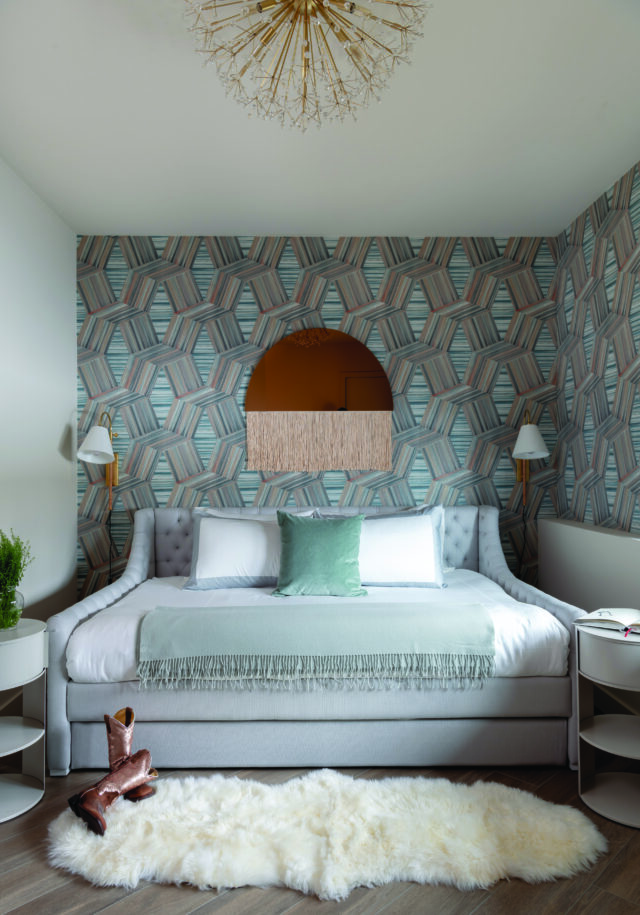 While Houston demands dresses, heels and air-conditioning, this home is structured so efficiently that Umansky is proud to say there's no AC, because it just isn't needed. "The mountains are casual, plus the climate is cooler and drier," Umansky says.
Touring the home, even design buffs who think they've seen it all will pause to observe a large taxidermy buffalo head presiding over the great room. "We did not hurt this buffalo—we bought him from a designer consignment store," she's quick to explain, "so he's upcycled."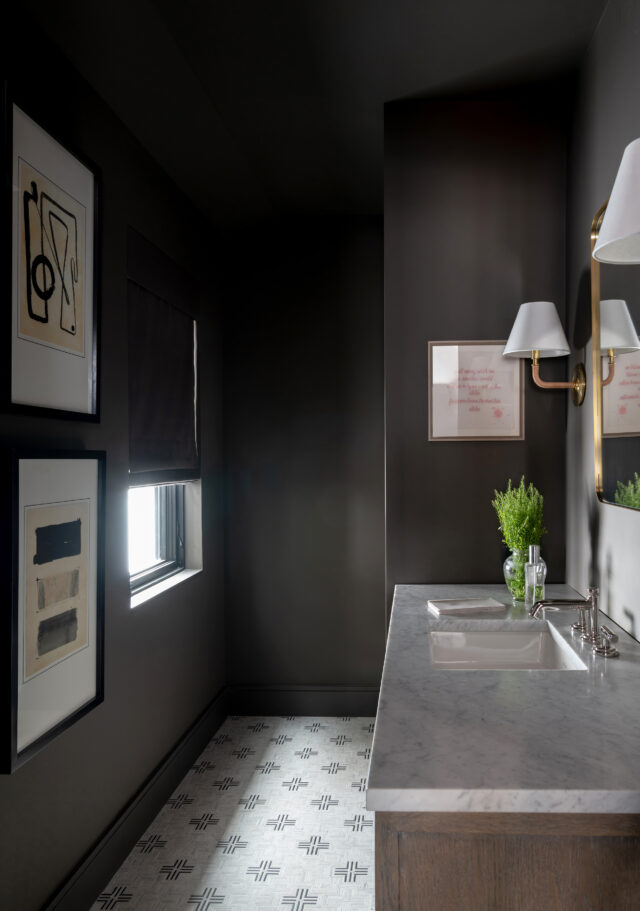 Making black-and-white edginess both comfy and fashionably functional is a big draw of Laura U style, and here it's on full display—from the pristine powder room, with its intricate Ann Sacks gray stone mosaic tile with charcoal accents to the magnificent primary bath, its sleek white tub crowned by a live-edge dark wooden tray (to enable long soaks with a favorite book). In the kitchen, a brass hood spotlights a brass-accented GE Monogram range, offering a bold counterpoint to Bentwood cabinetry painted a pale, silvery gray. And the twin tower walls for deftly concealed cooling (i.e. the fridge and freezer) look downright sultry behind minky-gray wood stain paneling.
Meanwhile, the health benefits—and sheer delights—of forest bathing are ordinarily enjoyed outdoors, but as an unapologetic lover of the great indoors, Laura U creatively brought the outside in, forest-bathing her guest suite in Evergreen Fog, Sherwin-Williams' Color of the Year 2022. "I love this color," Umansky concludes. "It's zero VOC, soothing, relaxing—and really complements the environment here in Snowmass." Mountain modern, take her home. laurauinteriordesign.com