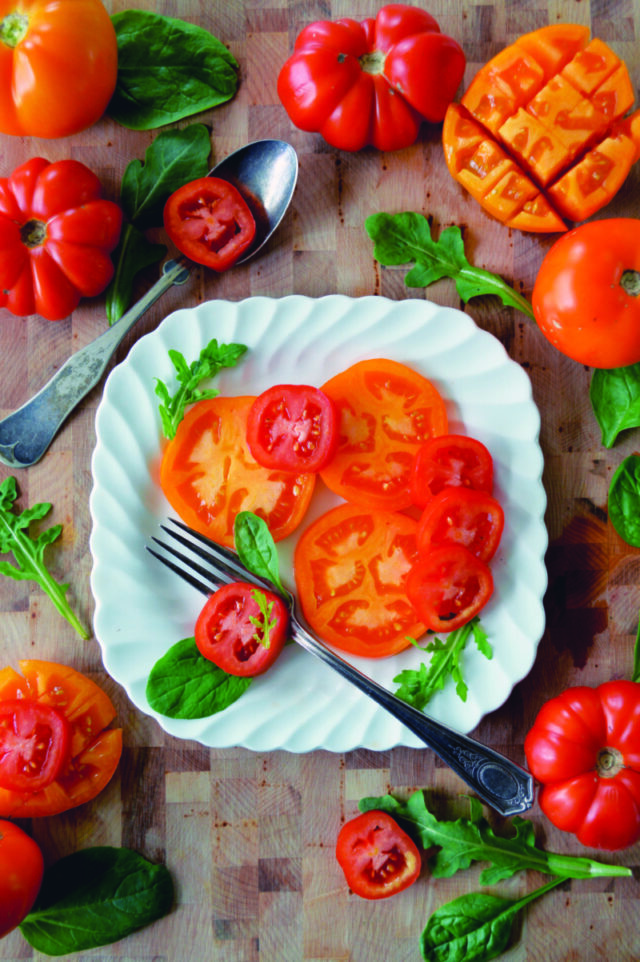 By Corey De Rosa
Ayurveda means the "knowledge of living." It teaches that we can live comfortably and contentedly based on ancient knowledge that has been shared with us, as well as learn from our experiences by putting that wisdom into practice.
The most basic concept of Ayurveda is that we are most peaceful when balanced within, which can only happen when we are also in balance with what we perceive to be outside of ourselves. There is no distinction between internal and external; instead, a constant physical and energetic exchange takes place between us and our environments, including with other people.
Below are five ways for you to beat the heat during the hot, humid summer season by our beautiful beaches and farms. We will begin with simplicity and ease and move to some more elaborate ideas.
Local Cucumber-Mint Water. Cut half of a cucumber into slices, gently smack 3 sprigs of mint, and add both to 1 gallon of spring water. Store in a refrigerator and enjoy regularly to keep internal body heat levels down.
Sunburn Poultice. With a mortar and pestle, grind 1 bunch of fresh cilantro (including stems) and a little water into a paste. Spread over slightly burned skin to restore balance from the gentle trauma of the sun. (Do not use on blistered or broken skin.)
Super-Hydrating Electrolyte Drink. In a blender, add 4 cups of chopped watermelon, 2 cups of spring water, juice from half of 1 lime, 2 teaspoons of natural sweetener, 1 teaspoon of grated fresh ginger and a pinch of Himalayan pink salt. Blend for 30 seconds, then strain before drinking.
Cooling Basmati Dill Rice. Rinse 1 cup of the finest long-grain basmati rice 3 times and drain. Bring 1½ cups of water to a boil with ½ teaspoon of pink salt and 1 tablespoon of ghee or coconut oil. Once boiling, add rice, bring to a boil, then cover and simmer on lowest flame for 8 minutes. Transfer to a bowl, fluff and toss well with 1 tablespoon of fresh, chopped dill.
Cucumber-Tomato Salad. In a large mixing bowl, add 2 cups of peeled, chopped cucumber, 2 cups of seeded and chopped fresh tomato, a few finely chopped mint and cilantro leaves, 2 tablespoons of fresh lemon juice, 1 tablespoon of olive oil, ½ teaspoon of pink salt and a pinch of black pepper. Mix well and serve chilled.
Nature will always provide, so whenever in doubt, look to what is locally available during each season. tapovana.com