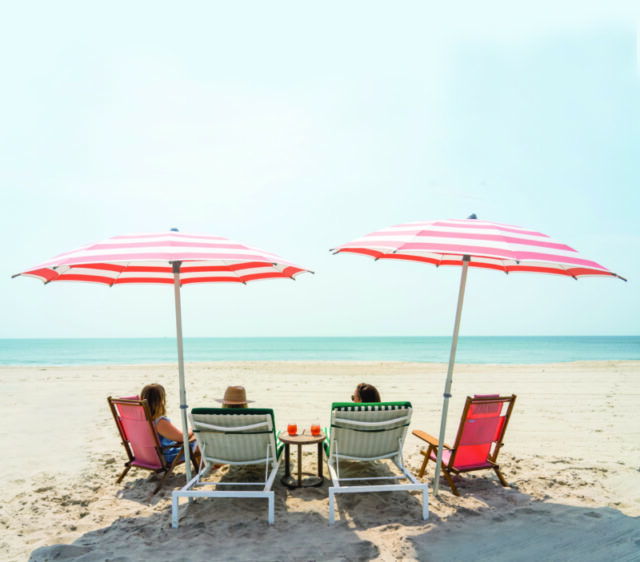 By Nancy Kane
Dune Deck Beach Club is The Hamptons' epicenter for members-only, luxury waterfront lodging, fine dining and outdoor pursuits such as surfing, sailing and fishing. This summer, it's upped the ante in a partnership with NYC's popular wellness center, The Well.
The Well's pop-up at Dune Deck will feature a variety of treatments including Swedish, lymph-drainage and deep-tissue massage, salt stone baths, IV vitamin therapy drips (collagen boosting, brain fuel, anti-aging and muscle repair) and skin care by leading facialist Dr. Barbara Sturm.
Situated on a pristine beachfront in Westhampton, the Dune Deck Beach Club is a Discovery Land Company property, a brand well known for world-class golf courses and its array of amenities for its members and guests. This summer, Dune Deck adds a brand-new basketball court and three courts for pickleball, a fast-growing trend. In addition to The Well, Dune Deck offers barre, Pilates and yoga classes in a state-of-the-art fitness center, a beach boot camp, HIIT classes (both strength and toning, and core-blasting) as well as nutritional guidance, physical therapy, personal coaching and golf-specific conditioning.
Enjoy post-treatment or workout, lounge by a resort-style pool and hot tub or take in the ocean breezes while relaxing in a pink-and-green cabana in this exclusive wellness center in Westhampton. dunedeckclub.com