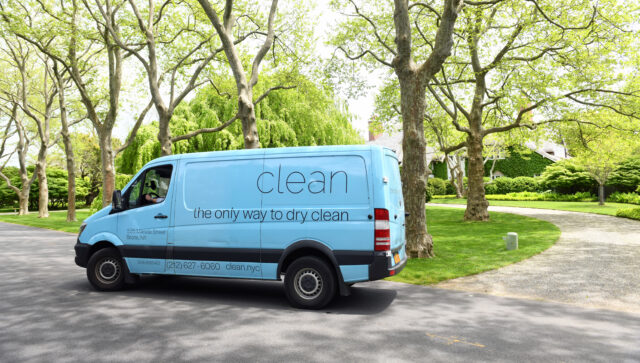 PURIST: How does CLEAN differ from other garment care businesses?
Wayne Edelman: Meurice has been my family business since 1961, and it's morphed into a high-end, couture dry-cleaning service. I came up with the CLEAN concept to create a more streamlined process. It's the difference between having a car go through a car wash versus being detailed. So if you have a couture vintage piece, you don't want to take it to just any cleaner. We're not in the dry-cleaning, laundry or interior restoration business; we're in the customer service business. All of our employees are passionate about what we do, and we look to get the best product out, and that's how we differ. It lies in the way we handle our customer's clothes: We take images of every client's garments to create a library of clothes, perform concierge pickup and drop-off, and never cut corners for any of our processes because that's how clothes get damaged. Most people's perception of dry cleaners ruining clothes is when the service doesn't know what they're doing, or they're not using the proper solvents or they're pressing things incorrectly with subpar press pads and cushioning. We have a 15,000-square-foot facility we own in the Bronx, so we have the capability to go above and beyond there.
PURIST: Your nickname is the "Stainmaster"—how did that come about?
WE: Me and Constance White, who used to write for the style section of The New York Times, were shopping together at Barneys or Bergdorf, or some other luxury department store. We were looking through the racks and talking about realistic expectations in terms of consumers, and there was some heavily ornamented garment with a label inside saying "dry-clean only". She asked what I thought about that, and I said, "Nuh-uh." If you dry-clean this it'll be destroyed. When the article came out about us, that's what she called me!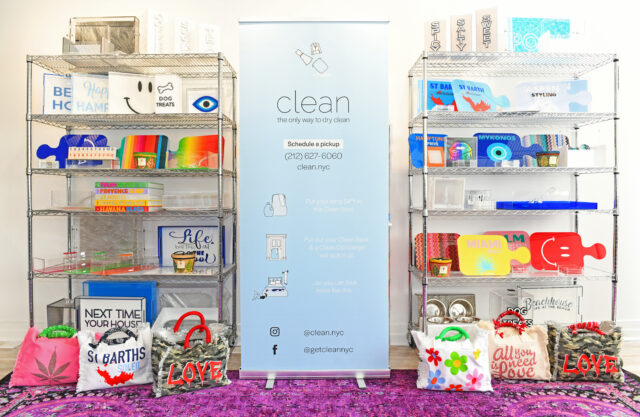 PURIST: Tell us a bit about your vintage restoration services.
WE: I'm a big believer in "less is more" in terms of cleaning clothes. We definitely recommend you clean clothes regularly the proper way, because many people leave vintage clothes alone out of fear of ruining them. Let's say you wear a vintage Gucci blouse to an event, then hang it away in the closet without cleaning it. Just the contact with your neck, skin oils, perfumes or moisturizer can oxidize and turn the garment yellow. Handling couture needs a close evaluation: Does the material have enough structural stability to be cleaned? With silk chiffons, fabric can become brittle and you can't do anything with it. We decide which of our multiple cleaning processes will work best. These have different types of solvents used best for various types of garments, as well as a whole wet-cleaning department, which allows us to clean, let's say, a Chanel wool jacket but have it come in the same size and shape. We remove buttons, clean the garment and re-sew. We are very mindful about hardware and small details, since many of these rare elements can't be replaced. A lot of our clients' clothing collection is equal to an art collection. We did a collection for a woman who just moved into a new house, and during the moving process everything flooded. She originally took it all to a local cleaner, and everything was a mess. We estimated the value to be about a million dollars. Insurance companies can only cut you a check; they can't replace the sentimental value of the collection. We were able to salvage about 80 percent of her wardrobe, which was amazing. It's all about strategizing the best modality for cleaning it, and figuring out a way to return it to its original condition — that's our ultimate goal.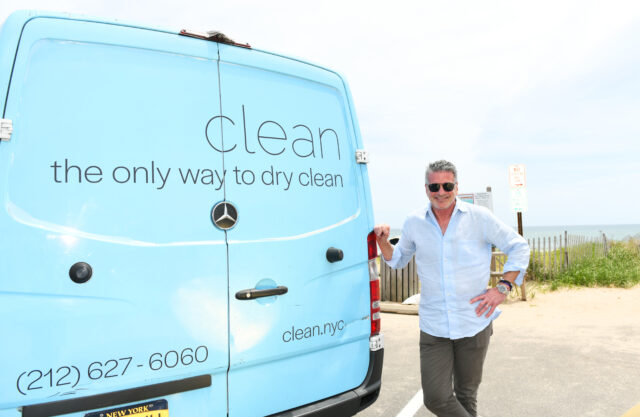 PURIST: You also offer interior decor and home cleaning.
WE: We strategize our services based on each stain and where it came from. Stains have to come out the same way they go in. If you have an oil-based stain, you need to treat it with what we call "dry-side," or an absence of water. Club soda would do nothing for an oil stain. You'd need a degreaser to break down the oil. A protein stain—like a blood stain—needs to be broken down into its simplest form to be removed. It's not about spraying soap and water on a material to get things out. For instance, you may hire a service that doesn't understand the difference between a silk rug and a wool rug, and they can ruin a fabric because of this. We have dedicated professionals who photograph, map out, take stuff out, clean it and return it back according to our measurements. We can also do preseason or postseason cleans for seasonal residences. Construction cleanup is an area where we really excel, because we can use the same practices we use for fire restoration. Drywall dust is insidious and you can't get rid of it. It'll be hiding in light fixtures, on top of door frames. We have specific sponges, vacuum cleaners and sanitizers to get the spaces clean again.
PURIST: CLEAN by Meurice is hosting a pop-up with HipChik. Why choose this brand for an exclusive shopping space in your store?
WE: I know Andrea, the owner of HipChik, well, and she was hesitant to open a dedicated store out East because she wasn't sure if she had the manpower. Last year, I had a friend who curated a show of emerging Korean artists, and we loved having that in the store. We have this space, and we just needed something else. I asked Andrea to do a little collab with this pop-up and it's been great. It's a great concept because though we do a lot of pickup and delivery, people still want to come into the store. We have some extra space, and I like creating things. You walk in and it looks great, so colorful. While someone is waiting to be helped, they can browse HipChik items and play with all the stuff. Andrea has a great eye in terms of fashion and home trends, and I have the eye for all the details. Hence, together we have the perfect offerings to cater to our customers in the Hamptons this season.