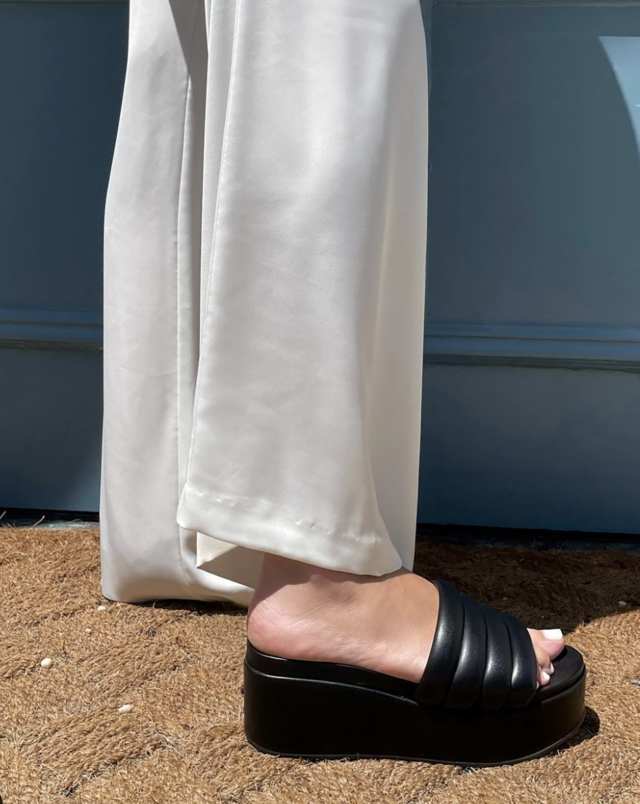 Inspired by NYC and the East End surf scene, J/Slides is effortless footwear designed for modern women. A rethink of classics, J/Slides creates high-quality footwear that is simple in design and distinctively wearable. Think laid-back luxury with a hint of fashion and function. Whether stepping out to a beach soiree or an event in the city, J/Slides are designed to be worn everywhere. Deliberately casual, J/Slides introduced the sneaker as an essential lifestyle staple well before it went mainstream.
It was the beach lifestyle, specifically Montauk, that was the inspiration behind the development of the brand. Created by two seasoned shoe executives, J/SLIDES is footwear for a new generation. Beginning with cool, exotic leather flip flops, the brand grew into three distinctive collections of sneakers, booties and sandals. J/SLIDES is a classic shoe concept redefined: timeless, on-trend, and wearable, with primarily leather linings and removeable insoles. URBAN SPORT are seamless, lightweight sneakers for summer explorations or opt for bold and fun BEACH SLIDES for the beach, pool or a casual ensemble.
Here, J/Slides presents three top picks for the Hamptons lifestyle: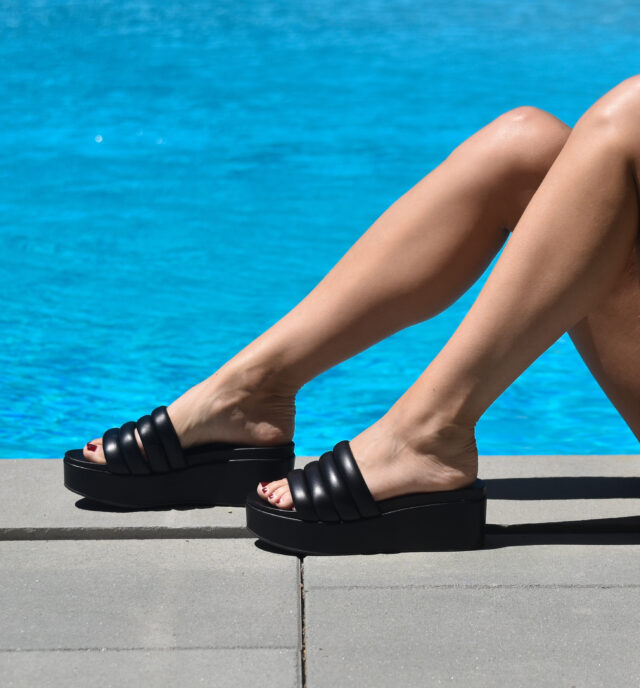 QUIRKY
The Quirky platform slide is pure sophistication. Individual leather straps form the top band, so the shoe moves as you do. With both elegance and edge, this style elevates every look in your wardrobe.
Opt for black, nude or brilliant gold.
YAYA
The YAYA features a luxe knotted upper that is a stylish update to the classic leather slide. With a whisper thin sole, super soft upper, they can be dressed up or down.
Choose liquid gold, silver, black, nude or white.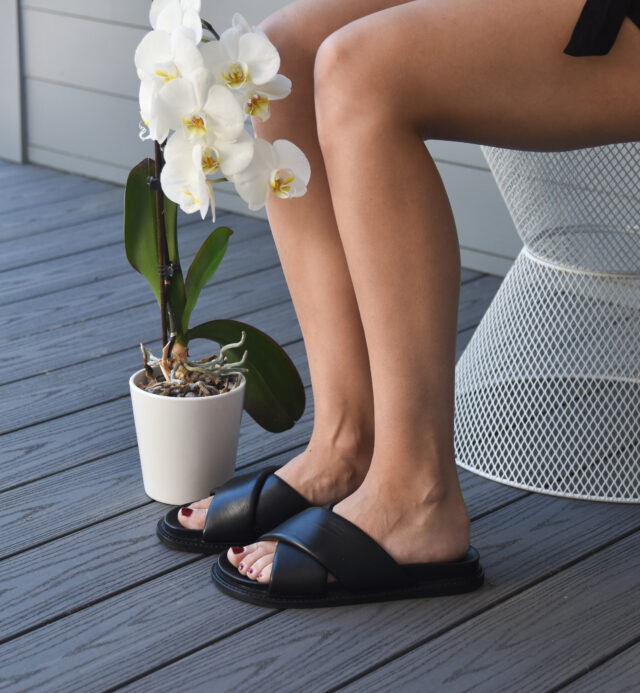 ROLAND
The laid back ROLAND features a soft criss-cross upper that is super comfortable, relaxed and on trend.
Choose black, white, bronze, sand and dusty pink.
Use code: Purist10 to save 10% through August. jslidesfootwear.com