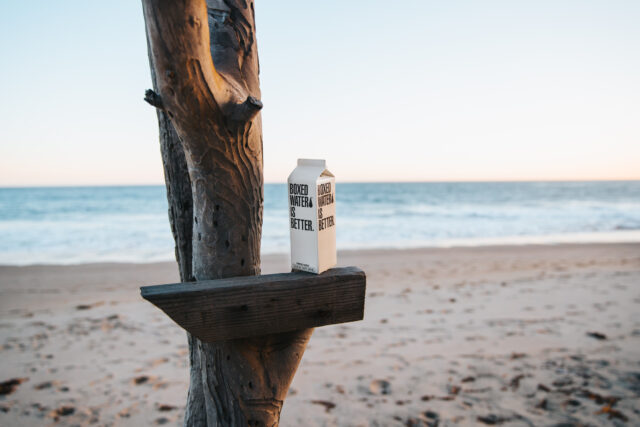 Plastic Free July has begun, a perfect opportunity to practice mindful consumption and support brands with robust sustainability efforts. The U.S. generates more plastic pollution than any country in the world, and recycling rates have fallen close to just 5.7 percent of plastic being recycled, according to a recent study conducted by Reuters. In addition, Healthy Food for America reports that United States citizens consume more added sugars per day than those of other developed nations, with sugary drinks contributing to more than 52,000 cardiovascular deaths per year. To fight these alarming statistics, Boxed Water is revolutionizing the beverage industry with their eco-friendly cartons and new, natural and sugar-free fruit flavors.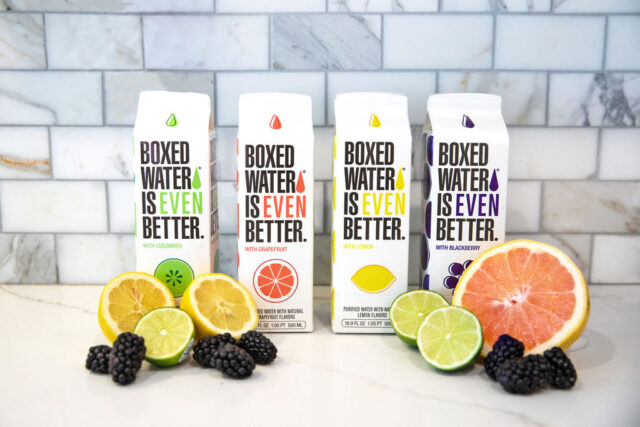 Boxed Water's packaging is a 92 percent plant-based and 100 percent recyclable alternative to plastic bottles, the most renewable container in the water aisle. With a 36 percent lower carbon footprint, Boxed Water's refillable cartons are made with FSC-certified paper and a resealable, plant-based plastic on each cap. Pure, refreshing water is available in both award-winning original water as well as a lineup of sugar-free fruit flavors like blackberry, cucumber, lemon and grapefruit—a great way to lower your sugar intake without sacrificing sweetness.
Boxed Water's proactive eco-conscious efforts benefit vulnerable natural spaces across the nation, including oceans and our national forests. In collaboration with Ocean Blue Project, Boxed Water has pledged to clean up over 3,000 miles of beaches throughout the country, with a portion of sales dedicated to oceanfront purification efforts. The brand's longest running program is an innovative social media campaign. Boxed Water will plant two trees in honor of each Instagram post with the hashtag #BetterPlanet. To date, they have planted 1.3 million trees in their efforts to repopulate our forests.
Try Boxed Water's fruit flavors or classic water, with 15% off through July 31. Enter code: PURISTWATER; boxedwaterisbetter.com