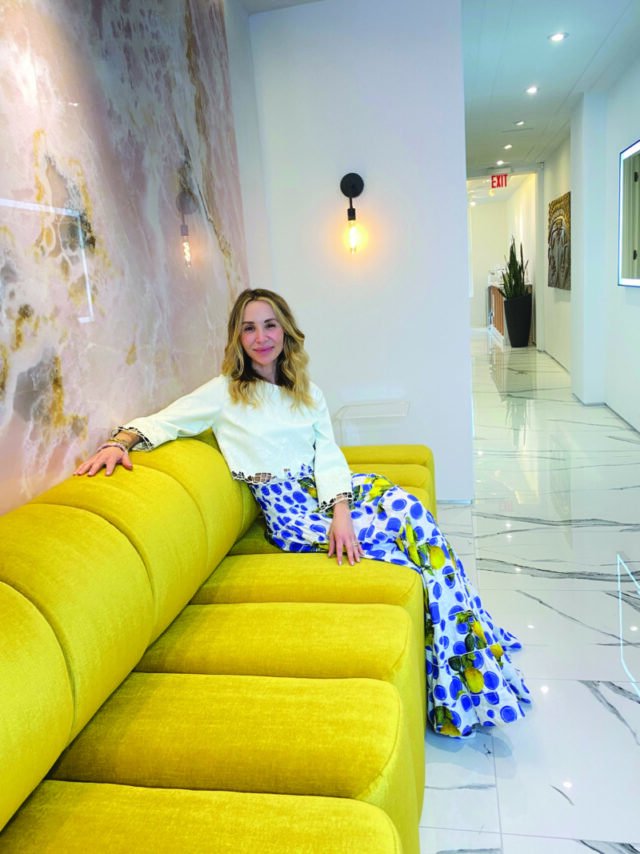 By Gabrielle Echevarrieta
PURIST: Skin Solutions Collective takes a "360-degree approach to skin and beauty." What does this mean, and how are your treatments designed in relation to this philosophy?
Lauren Abramowitz: We take a "less is more" approach; 360 means that instead of focusing on a single focal point, I take the full face and one's natural anatomy into consideration when developing a treatment plan. My focus is to create facial optimization and balance. Sometimes a patient will come in for lip filler, when in fact all they really need is some chin filler to balance out their lips. There is an artistry involved in this type of work, knowing when to say no and when to say yes. We create an extremely personalized and curated experience. You're not just another number. Every treatment is thoughtfully customized and takes our patients' unique anatomy and goals into consideration. We are definitely not a "drive-by" Botox practice.
PURIST: Tell us about Skin Solutions Collective's treatment space. What does it look like, and what should patients expect upon entering?
LA: I It's a vibe. We've created a cozy-chic oasis in all of our offices-Tribeca, NYC, Greenwich, CT, and the Hamptons. All of our locations have a Kelly Wearstler feel to them, with splashes of whimsical elements throughout. Unique stonework, rich features, calming color palettes and a collection of crystals that will nourish the soul. Patients are always commenting how much they love the scents in our offices, which are infused with various fragrances from Le labo.
PURIST: What are the most popular treatments at your practice?
LA: My No. 1 request from patients is flawless skin that looks like a filter. Filtered-like skin is not always realistic, but it's pretty amazing what we're able to accomplish. We offer customized treatment plans using a variety of peels, lasers, micro-needling, biostimulators and wrinkle relaxers. We have an influx of brides coming to us for our custom bridal packages that include a range from full skin resurfacing to Botox and filler treatments. We start "skin boot camp" for many patients right after Labor Day. For most, we begin with a kick-ass chemical peel to get rid of the superficial layers of sun damage. Next, we address the superficial layers of the skin with intense pulsed light (IPL) treatments, which eradicate summer damage, followed by customized C02 laser treatments for skin resurfacing and deep skin tightening. Maintaining the integrity of the skin over time is essential for patients.
PURIST: What are the most exciting body treatments offered by Skin Solutions Collective?
LA: Morpheus8 is a new treatment generating impressive results. It's great for skin tightening; fat reduction in the abdomen, knees, arms and thighs; and fine lines; it works nicely on the reduction of cellulite to improve skin quality. I have treated my stomach twice with this device and think the results are trustworthy. I test all new treatments on myself to ensure the results are worthwhile before offering them to my patients.
116 Chambers St., Tribeca; 169 Greenwich Ave., Greenwich; Southampton, Memorial Day through Labor Day by appointment only; Miami, December to April by appointment only; 212.417.0002. skinsolutions.co