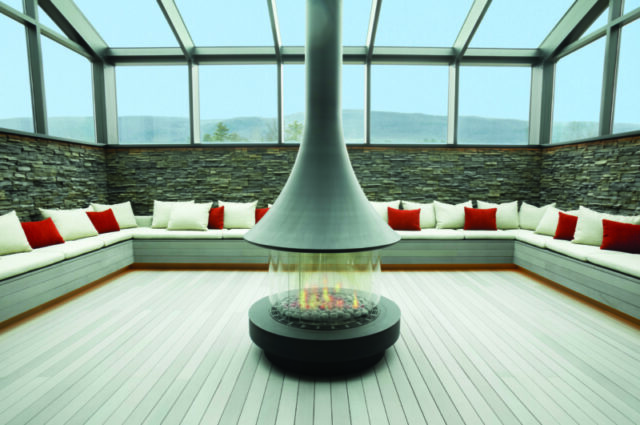 By Nancy Kane
This fall, New Yorkers looking to trade the fast pace of the city for the bucolic splendor of the Berkshires can head for the hills on the Hampton Jitney. The East End leaders in luxury motor coach travel will now shuttle folks intent on self-care to Miraval Berkshires, a spa and wellness retreat. The round trips run through October—a perfect time to take in New England's spectacular foliage.
"We realized that a majority of guests were visiting from New York City," says Vic Cappadona, general manager of Miraval Berkshires. "Many city residents don't own cars, and public bus and train travel is not ideal. This partnership is coming at the perfect time."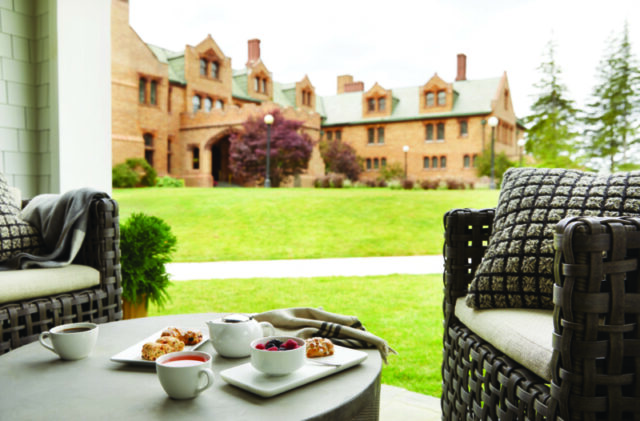 At Miraval, guests can participate in workshops such as Gratitude Meditation, Vibrational Sound Chamber, Restorative Yoga, Neurodynamic Breathwork and more. Common Ground teaches the power of nonverbal communication as you collaborate with a horse, and gain insight that applies to personal and professional relationships. There are Wyndhurst Mansion exclusives such as Sip & Sketch: A Gilded Age Gathering, and Tea & Tarot. Pamper the body as well as the mind with Miraval's signature facial, using Laurel Skin, a flower and herb-infused skin care line made with local ingredients—the Tulsi Rose Balm was sourced at farms in Lenox, Massachusetts. Melt away stress with an Ayurvedic massage like abhyanga, which uses warm herbal oils to release toxins and balance energy.
And you won't have to fight through traffic on the way back home. The cost of the Hampton Jitney to Miraval Berkshires is complimentary with a stay when you book midweek (Sunday-Thursday). hamptonjitney.com; miravalberkshires.com