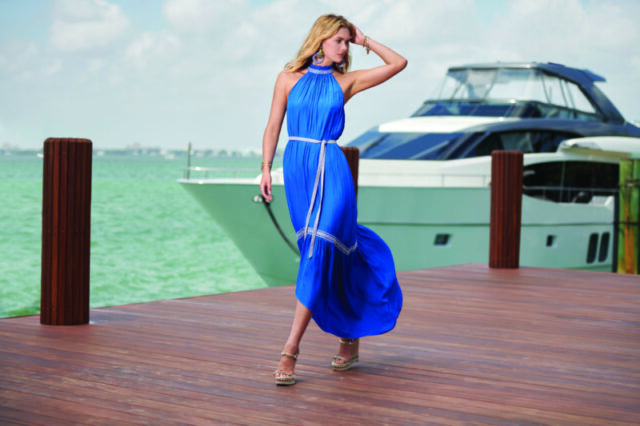 By Jim Servin
PURIST: Tell us some of the highlights of your current collection.
RAMY BROOK SHARP: In early fall, you will find a buy now, wear now collection in our Southampton boutique. Our colors represent a neutral palette with a pop of cobalt blue. We want the clothing to transition you from August into the fall, without looking and feeling so summery. As we move into September and October collections, we add colors that represent the leaves changing and start to bring in rich jewel tones. You will find more silhouettes with sleeves and fabrics that have textures, such as tweed and faux leather.
PURIST: What are your current inspirations?
RS: I am heavily inspired by the 1970s. That decade represents glamour, sexiness, fashion and fun. Many of our designs date back to that time in an updated and modern way. We recently launched occasion wear, which includes designs such as low backs, deep V-necks and lots of sparkle. The pieces have an all-around fabulous vibe. Women in general have always been an inspiration to me. We can do more in one hour than most men can do in one day, especially moms. I want to make sure our collection has that wow factor because our Ramy Brook girl deserves it.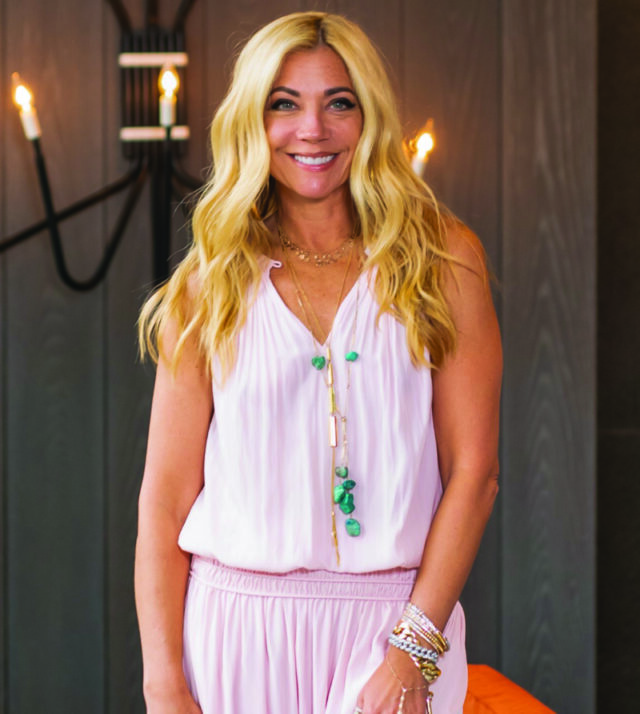 PURIST: What makes Southampton an ideal location for your boutique? What does the Hamptons customer want that distinguishes her from the customer of your NYC flagship?
RS: A few years ago, my friend Jennifer Miller called to tell me there was retail space next to her store in Southampton, and I knew that is where I wanted to be. Our stores share a great courtyard, and it's always a party. Between her jewelry and our clothes, there is nowhere else you need to shop. The Hamptons customer has a place to go in real time. Most come in looking for an outfit for something happening that night or upcoming weekend. The NYC shopper is similar in terms of occasion shopping, but usually ends up adding a piece or two for the future.
PURIST: Your designs are popular for segueing effortlessly from day to evening. In this post-lockdown summer, why is this quality especially ideal?
RS: Now that everyone is enjoying a more normalized lifestyle, every woman needs some easy outfits that they can take from day to night. Some of my favorite pieces are our cover-up maxi dresses. They are perfect for the pool and beach, but can also be worn straight to happy hour. There is nothing I love more than completing an outfit with fun jewelry and a good pair of heels. Both jewelry and shoes are what elevate an outfit from day to night.
28 Jobs Lane, Southampton; ramybrook.com