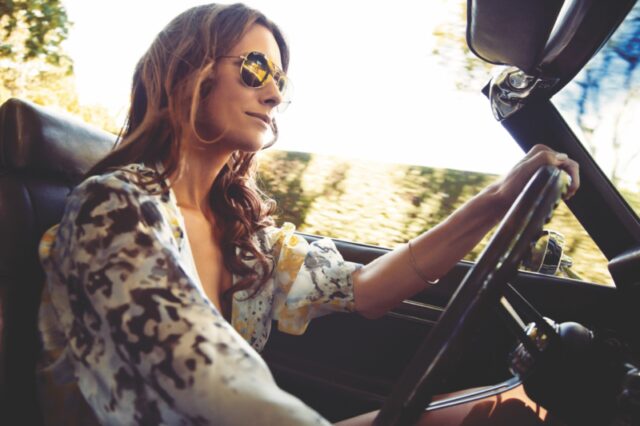 I recently watched an HBO documentary called The Janes about a group of underground women, "outlaws" as it were, who risked everything in the late '60s and early '70s to counsel women seeking abortion. Underground. Outlaws. Defying church and state. It seemed like a different century to me, because my generation was spared from this depressing prospect. Now, my generation of parents has to deal with the heartbreaking thought of having left our daughters in a worse position. This issue is dedicated to the women who are fostering the ideas that give us hope for the future.
Today, one month after Roe v. Wade was overturned, polls indicate that overwhelmingly this country does not think abortion should be banned. Early this August, the state of Kansas voted by a wide margin in favor of keeping the right to abortion in the state constitution.
In the first month following the Supreme Court's decision to overturn Roe v. Wade, more than 20% of states—all in the South and Midwest—banned abortion completely or implemented a six-week ban. The latest research from The Guttmacher Institute shows that by July 24, the number of clinics offering abortions in 11 states alone dropped from 71 to 28. These clinic closures will further deepen inequities in access to health care. As Jessica Yellin, founder of "News Not Noise," shares in her interview with me in this issue, "Women are being denied health care, the right to control their own destiny, basic human dignity because of the Dobbs ruling. None of that squares with the values and natural law tradition that birthed democracy."
Also following this issue's theme of "Women: Our Body Our Choice," Annelise Peterson writes in "A Woman's Scorn" to advocate for expanding the definition of self-compassion to encompass "a fierce, action-oriented energy that protects ourselves and others, while fostering justice and change." Constitutional law expert Melissa Murray, speaking with Cathrine White in "Lead With Love," recommends a pragmatic focus: "Think about how to stem this tide by turning out pro-choice voters in droves in subsequent elections." Columbia University professor of psychiatry Kelly Posner Gerstenhaber, in "How to Acknowledge Mental Health Concerns Following Roe v. Wade," reminds us to be present for one another in challenging times: "The decision to overturn Roe v. Wade is tragic, and we may potentially feel the harmful repercussions of this decision for decades. We must be vigilant about one another's mental health, and provide real support when needed."
There are advocacy measures we can take: Make this your top voting issue when selecting a candidate and let them know it is. The Constitution does not guarantee a woman the same rights as men, and it's time to change that.
One celebrity who uses her voice about women's rights over their bodies is our cover star, Jennifer Aniston. Voicing her opinion, the actor wrote on her Instagram in a now-famous quote calling out the Texas law overturning reproductive rights: "I repeat…no uterus, no opinion." We are so proud to feature this trailblazer in career and in conscience. Outlaw, indeed.