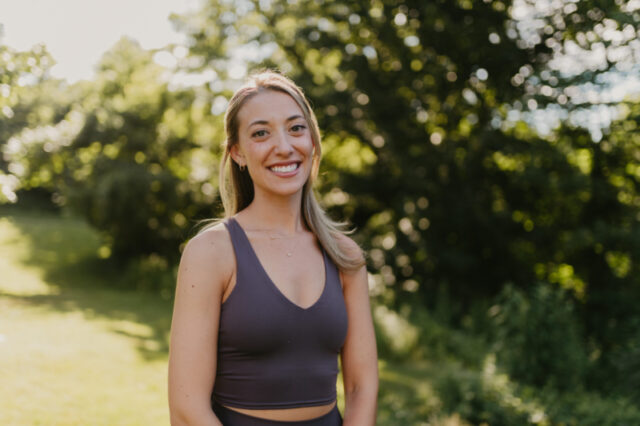 by Marianna Maier
The term "health and wellness" is ubiquitous, but do we really understand how to achieve it? I am dedicated to helping others prioritize their well-being from a perspective of gratitude. Through gratitude, we cherish the people in our lives, appreciate joy in the little things, and create a mindset shift that affirms and acknowledges the goodness around us.
I created Grata Wellness, a holistic coaching practice that provides a gratitude-centered approach to health and wellness. Formative experiences—such as being a Teach for America pre-K teacher in the Englewood neighborhood in Chicago, and chief of staff of a health tech startup—profoundly impacted my outlook. I discovered my passion for supporting others so they may thrive. As a health and wellness coach, I empower my clients to change daily habits and improve their health.
As a TFA teacher in the Chicago public school system, I experienced life-transforming work by interacting with my young students, their families and other teachers who challenged my understanding of the world. I wanted to provide high-quality teaching to my students, but became aware that external determinants such as food, housing and employment insecurity impacted my students' ability to learn and succeed. In witnessing these challenges, I soon realized that I did not have the tools to adequately support my students and their families. I became committed to gaining the  skills to support those around me in my next endeavor.
After teaching, I became chief of staff of a health tech startup, where I gained closer access to the wellness world. Unfortunately, I experienced burnout as a young professional prioritizing work over my well-being. I realized that I needed a health and wellness reset. I met with a functional medicine practitioner who identified that I had an unbalanced gut. By healing my gut, I gained an enhanced awareness of my body, the things I consume and how it affects my physical health. Afterward, I developed a love for running and trained for my first half- marathon even as a "non-runner." While training, I strengthened my physical and emotional sense of self through yoga, meditation and healthy eating with a commitment to being gluten-free. In October 2021, I had the exhilarating experience of completing the Chicago Marathon.
With an understanding of how to achieve my own well-being, I aspired to create a platform where others could be supported in their wellness journeys. I quickly sought out advice from other professionals in the coaching field, and studied to become a certified health and wellness coach.
Through Grata Wellness, I empower individuals to take control of their bodies and minds, maintain balance, and live more joyful lives. Please join me in this evolving journey of enhancing your health, and finding what fills you with happiness. gratawellness.com