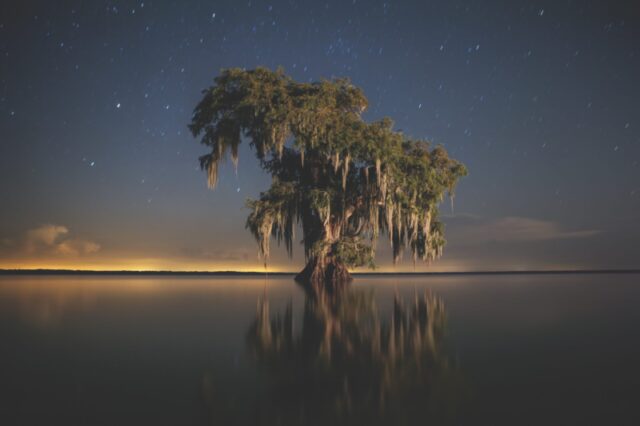 By Priyanka Kumar
In a world that thrives on efficiency and technological advancement, it has perhaps never been more important to find ways to slow down and find meaning in the natural world.
A Celebration of Trees, on view at the Southampton Arts Center from October 1 through December 18, 2022, is a multimedia exhibit curated by Laurie Dolphin, with Daniela Kronemeyer and Coco Myers. It's designed with the intention of educating and expanding thought and consciousness about the world's vast network of trees, life-forms on this planet that have helped stabilize and benefit environmental conditions for 300 million years.
"This vision grew like a tree. It crystallized in my mind during COVID, in March 2020," says Dolphin about the birth of the exhibition. "I was isolated and living in Shelter Island, surrounded by trees: oak, maple, cherry trees and they started talking to me—or shall I say, I started to listen to them."
The exhibition is as diverse as they come, from the mediums on display to the peoples and knowledge it represents. A Celebration of Trees features over 70 artists from all over the world, including from Germany, Greece, Tibet, Zimbabwe, the Democratic Republic of Congo, Ireland, Jamaica, Scotland and more. Work represented includes that of several Indigenous tribes, including the Hopi, Mbuti, Shipibo, and the Shinnecock Indian Nation.
The show's artists explore humanity's relationship with trees through photography, painting, silkscreen, sculpture, film and poetry. The exhibit takes this one step further, complementing presented works with panel discussions, documentary films, art workshops and live performances.
Per Dolphin, the call to action of the exhibition is to awaken awareness about trees, and help viewers understand their importance to us and our responsibility to care for them. "We are all interconnected," she says. "We need trees for our own sustainability, and they need us." southamptonartscenter.org