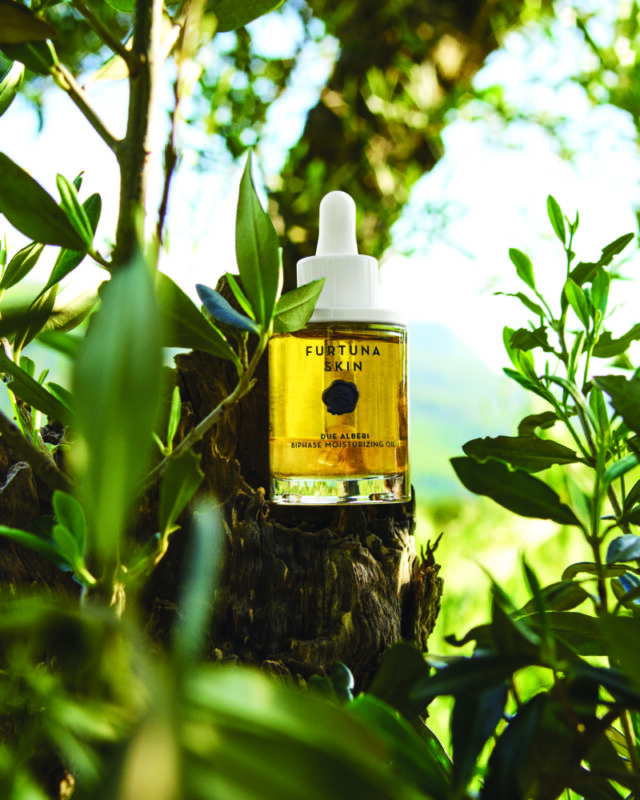 By Cristina Cuomo
Cristina Cuomo: You're at the forefront of regenerative farming and beauty. Tell me about how you founded Furtuna Skin, and the Sicilian farm from which you extract all of your amazing ingredients.
Kim Walls: Regeneration has been around for a long time in agriculture but is new to the beauty industry. If you think about sustainability, it's earth-focused, whereas regeneration encompasses community, animals and heritage. Agatha Relota Luczo and I co-founded the company five years ago after she and her husband, Steve, purchased an 800-plus acre parcel of rich, organic land in Sicily that had been his grandmother's original home. There's more biodiversity in Sicily than almost anywhere in the world, and this particular land is home to thousands of wildly potent botanicals and centuries-old olive trees, so it is a crucial area that needs protection and care. Through our mission to create high-performance skin care that protects the biodiversity, animals, communities and heritage of our land, we've been able to revive it and rejuvenate the local economy.
CC: One of Furtuna's hero ingredients is EVOO. What are its benefits?
KW: Olive oil and olive leaf water are very much the hearts of the brand and the bases of our formulas. Olive oil is packed with a beauty arsenal of ingredients, including powerful antioxidants, phenols and vitamin E, to help protect against environmental aggressors and soothe skin damage caused by free radicals. To further enhance our EVOO as a skin care ingredient, we infuse it with a specially crafted blend of wild foraged medicinal plants using our signature Soundbath method. The result is the high-performance skin care formulas that we are known and loved for.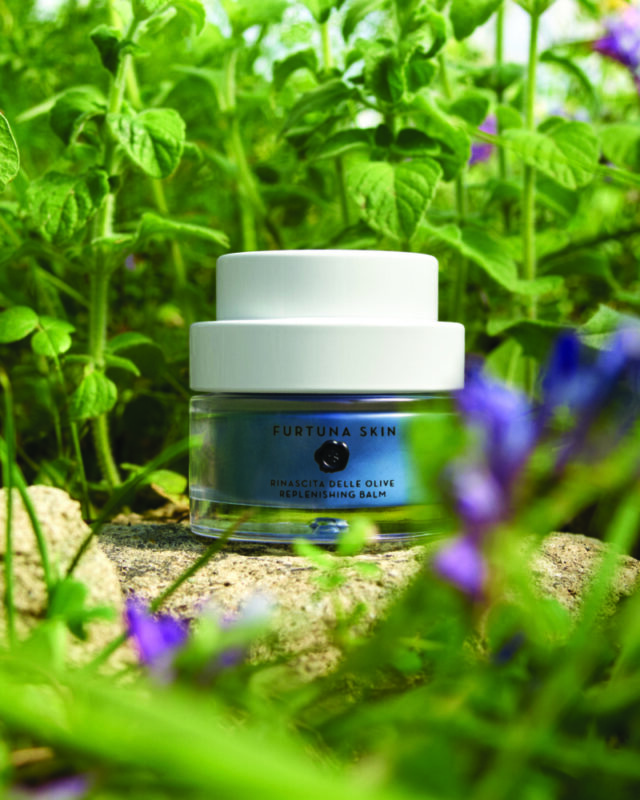 CC: Furtuna Skin's approach to aging is unique in the beauty industry—can you tell us about that?
KW: It's connected to the idea of regeneration and longevity. If you're not aging, you're not living! When we think about the skin exclusively as a surface area and not as part of the more extensive system of the body, we're limiting our potential to glow. Our approach is to think about it comprehensively, which is why we recently launched our extra-virgin olive oil ingestible, LXR06. This is taken internally to help balance the microbiome, reduce inflammation and create a better ability for the body to absorb crucial nutrients.
CC: What does the name Furtuna Skin mean?
KW: Steve's grandfather would toast "Buona Fortuna," which meant different versions of things like good journey, good health and may all good fortunes go with you. It was important to Agatha and me to draw a thread through that history, to celebrate it.
CC: What order do you apply these products, and how often?
KW: All our products are intended to be used daily and are multipurpose, giving you the peak nutrients your skin needs in fewer steps. For example, our bestselling Transformation Set contains three products that deliver the results of a modern 10-plus step skin care routine. It includes our Micellar Cleansing Essence—a tripurpose formula that gently cleanses, tones and nourishes skin—and our Face & Eye Serum, a multitasking serum that visibly lifts and protects skin and evens tone. The final product is our award-winning Biphase Moisturizing Oil, which replenishes skin moisture and provides a luminous glow. furtunaskin.com