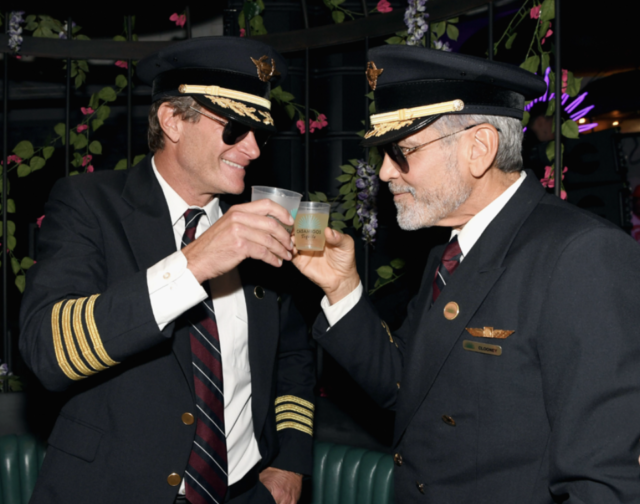 Hosted by Casamigos co-founders Rande Gerber, George Clooney and Mike Meldman and held at an undisclosed location in Beverly Hills, California, the annual display of costumes, cocktails and traditions have made Casamigos' annual Halloween party the hottest ticket in town.
Guests over the years have included Leonardo DiCaprio, Justin Timberlake and Jessica Biel, Megan Fox and Machine Gun Kelly, Kim Kardashian, Kendall Jennner, Zoe and Lenny Kravitz, Paris Hilton, Dave Grohl, Trevor Noah, Molly Sims, Rebel Wilson, Tyga, Wiz Khalifa, Brian Grazer, Fergie and Russell Simmons.
For those who can't snag a ticket, here are some delicious cocktails to celebrate at home: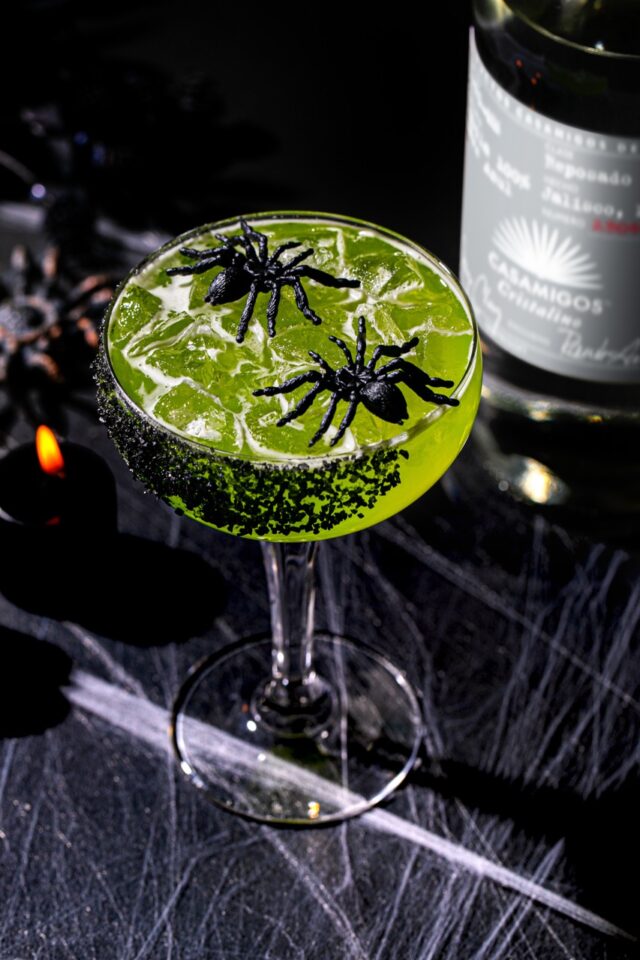 Cristalino Crawler
2 teaspoons black lava salt
1 teaspoon sugar
Lemon wheel or wedge
1 ½ ounces Casamigos Cristalino Tequila
1 ¼ ounces melon liqueur (suggest Midori)
1 ounce fresh pineapple juice
½ ounce Fresh Lemon Juice
Optional: 1 pinch cinnamon
1 or 2 black faux spiders, to garnish
In a shallow bowl, combine salt and sugar. Using the lemon wheel or wedge, wet a crescent-shaped section of the upper edge of a large coupe or martini glass with lemon wedge or wheel and roll in the salt/sugar mixture. In a tin shaker, add the remaining ingredients. Add ice, shake vigorously and strain into the rimmed glass. Add fresh ice and garnish.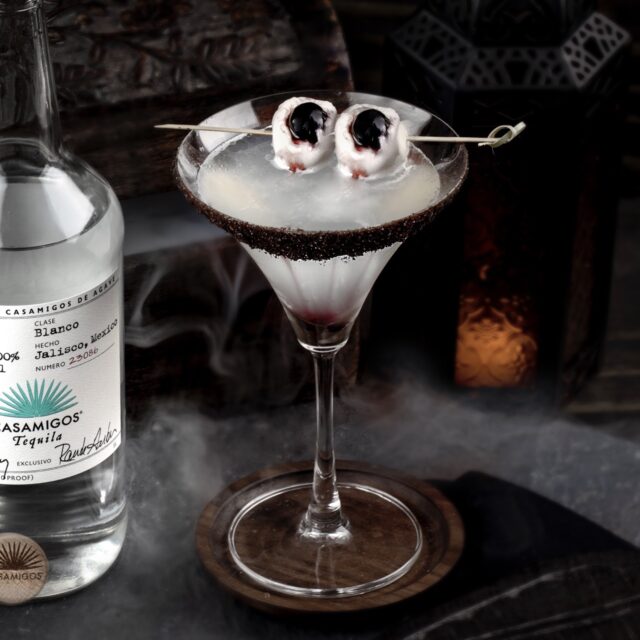 Casa Crazy Eyes
1 teaspoon black lava salt
1 teaspoon sugar
1 teaspoon crushed Oreo crumbs
Lime wheel or wedge
1 ½ ounces Casamigos Blanco Tequila
1 ½ ounces Soho Lychee Liqueur
1 ounce fresh lemon juice
½ ounce simple syrup
4 basil leaves
2 Luxardo cherries
2 lychee balls
In a shallow bowl, combine salt, sugar and crumbs. Using the lime wheel or wedge, wet the upper ½ inch of a martini glass's outer rim and roll in the salt/sugar/crumb mixture. In a tin shaker, add tequila, lychee liqueur, juice, simple syrup and basil; muddle basil. Add ice, shake vigorously and fine-strain into the rimmed martini glass. Place a Luxardo cherry inside each lychee ball to resemble eyeballs and thread onto a skewer to garnish. casamigos.com