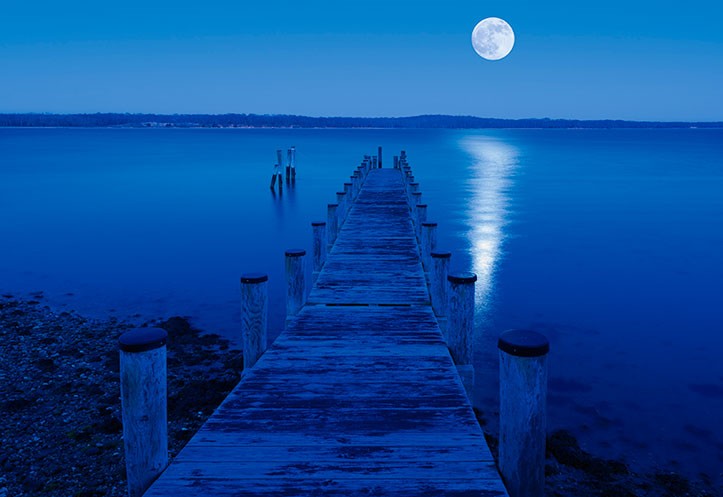 Full moon – August 7, at 2:11pm
The moon's phases affect women more than men. When it's full, it increases your powers, brings vision and opens your psychic abilities. This month, the Red Moon will make a spectacular show when it rises around 8:05pm the night of the 6th and 7th. It will be large and fiery magenta in color! These two nights favor entertaining, stringing lights and making opalescent, moonstone-colored drinks. Or contemplating your needs such as the need to be independent v.s. the necessity to be in a relationship. This Leo-Aquarius moon can bring enlightenment on how to blend those two opposing feelings and come to a perfect balance.
New Moon – August 21, at 2:31pm
These dark nights—the end of one moon and the beginning of another—are when the psyche prefers to be unseen. This Leo new moon is the time to consider your path for the next two weeks. Ideas or projects begun now will have the waxing moon's help in becoming a reality. Write your thoughts on parchment, light a candle and have a mindset of intent. The seeds you plant now will grow for two weeks. Eat doughnuts on the new moon and you'll eat them for the next two weeks! Feel your self-esteem instead and you will achieve your goals.