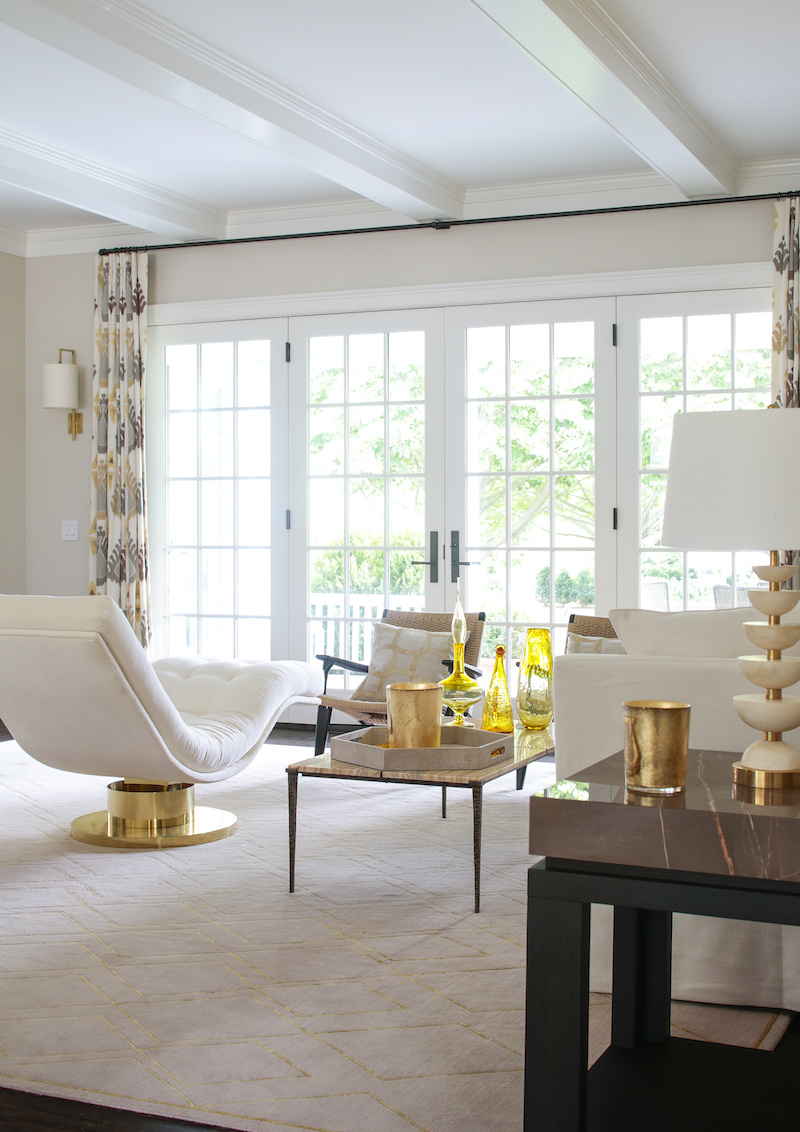 By Susan Swimmer
Sometimes it takes a minute to find one's footing, even if that footing happens to be encased in a Jimmy Choo. British-born retail dynamo Marigay McKee began her career as an executive at Estée Lauder Europe, then became a beauty buyer at Harrods, working her way up to chief merchant at the iconic luxury store. Hired as president of Saks Fifth Avenue in 2013, McKee arrived in the Big Apple with all guns blazing. The only thing missing in her life? Balance.
"Today I'm much more casual," says McKee, who left Saks after just over a year to launch her own branding company, MM Luxe Consulting. "I have recently discovered that it's less about being at my desk all day and more about embracing different aspects of life." To that end, McKee has found a peaceful retreat out east. "The Hamptons is now my haven," she says. "It's where I go to recharge and make lifelong memories."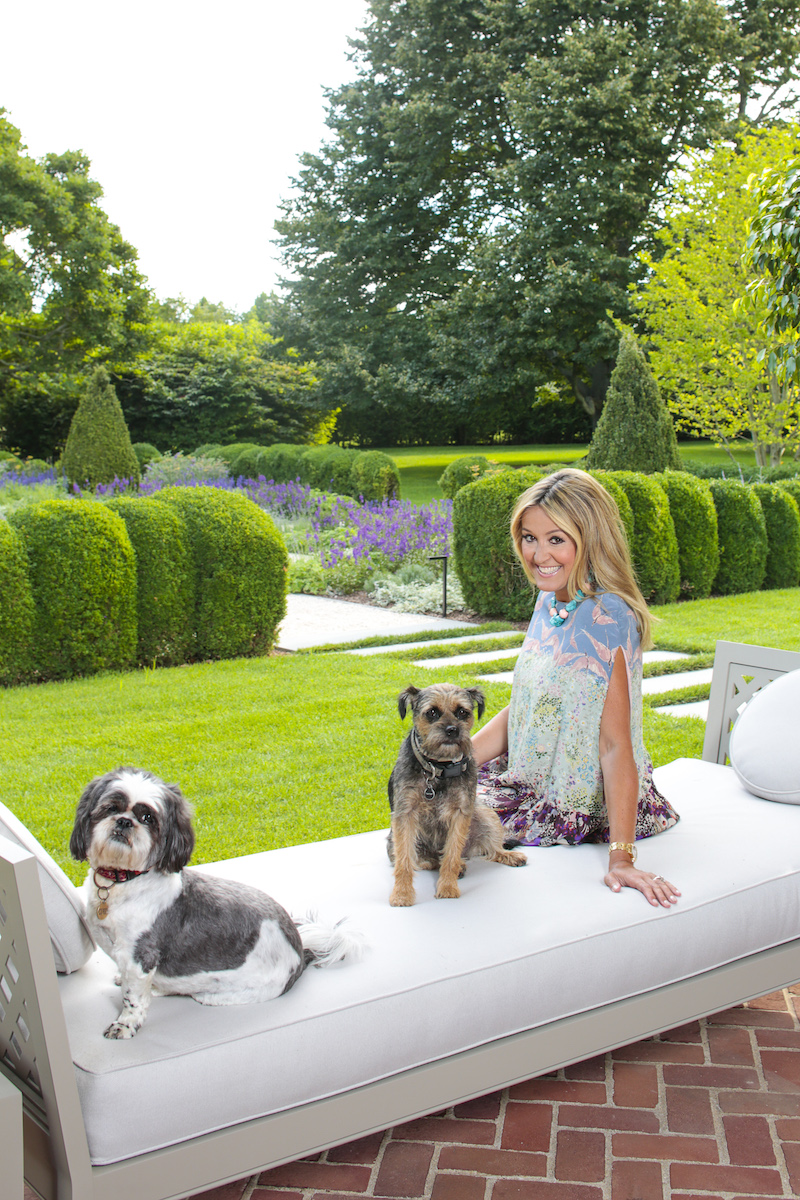 Those memories are peopled with the large, blended family that she shepherds with the help of her fiancé, American financier William Ford, and their combined five children (her two and his three from their previous marriages). "We were introduced by friends of his as soon as I arrived in the US," she says. "We share similar values in work and family, and we're both silly and serious. He is truly the kindest and most genuine man I have ever met."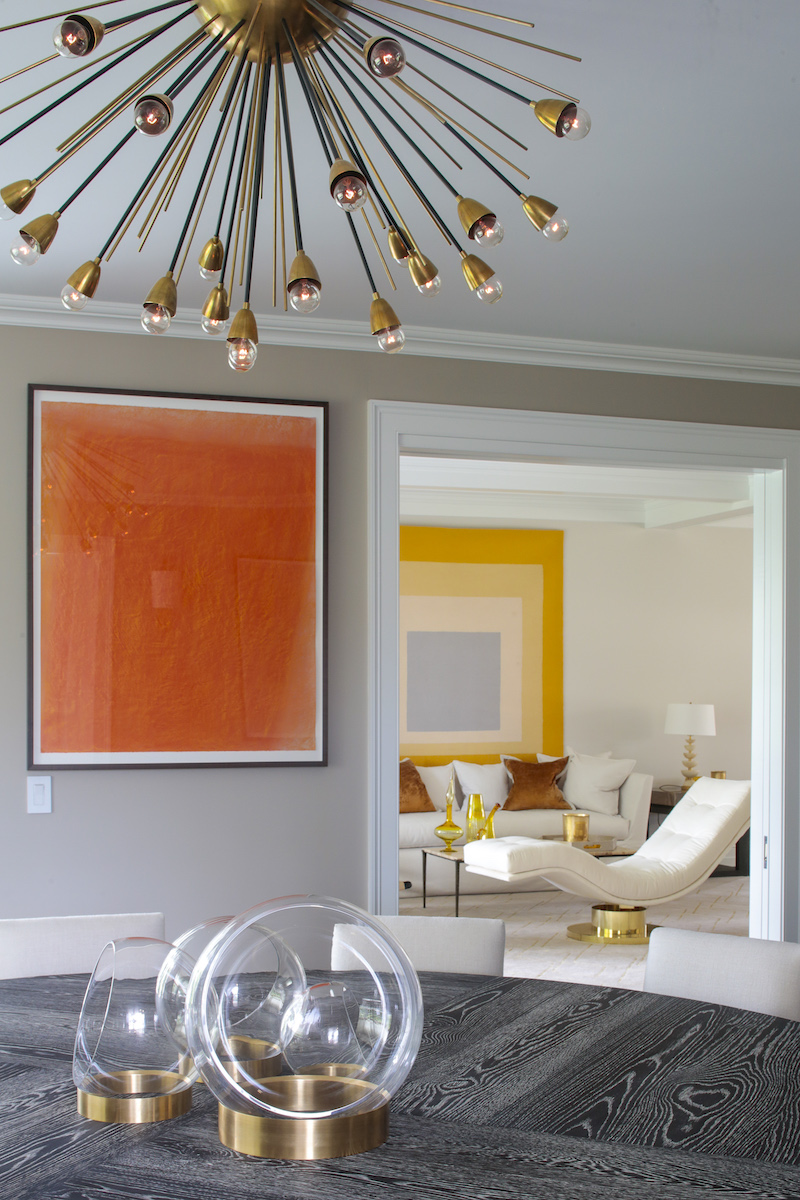 The brood's main base of operations is a 9,000-square-foot 1884 townhouse on Manhattan's Upper East Side. Here, McKee's weekday focus is on MM Luxe Consulting, which creates branding and sales strategies for luxury clients ranging from real estate developers to startup fashion labels. On the weekends, the focus shifts completely to the 15-room, nearly 7,000-square-foot Southampton nest McKee finished feathering in 2016. "We rented for two summers before we found the perfect, classic shingle house," she says. "It was love at first sight, and second and third sight too."
McKee assembled a dream team for the project, starting with Southampton-based architect Siamak Samii. "Marigay was very clear about what she wanted," he says. "The house was very formal, almost Georgian. We opened up interior spaces in order to increase the flow, we introduced porches and terraces to tie the house to the grounds, and we made the solarium the focal point."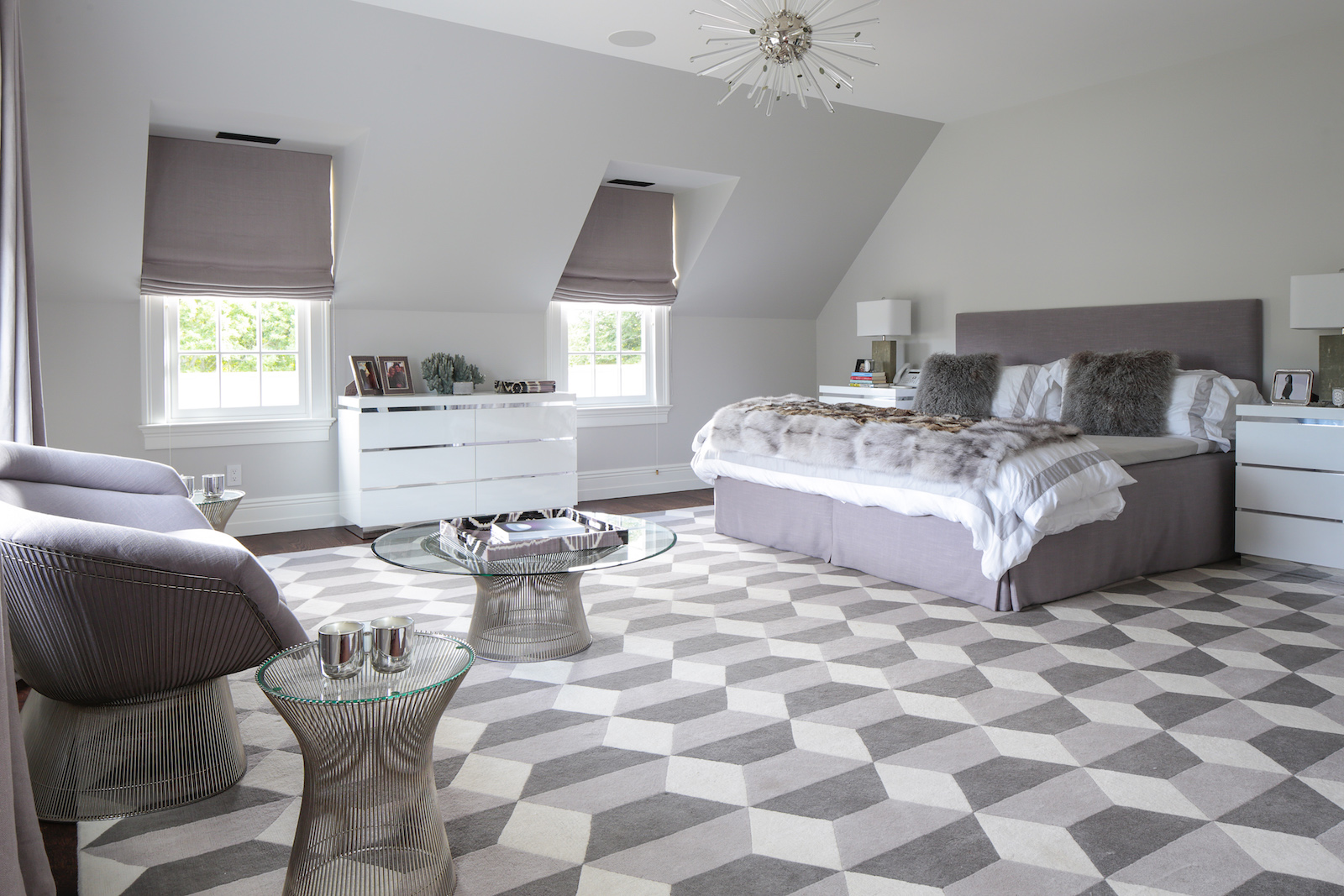 The light-drenched room, added by the previous owners, is a showstopper. Glassed in by thousands of panes and drenched in creamy shades, it is a gathering space year-round. "We spend a lot of time there," McKee says. "It's warm, even in the winter, and it is the perfect place to read and reflect."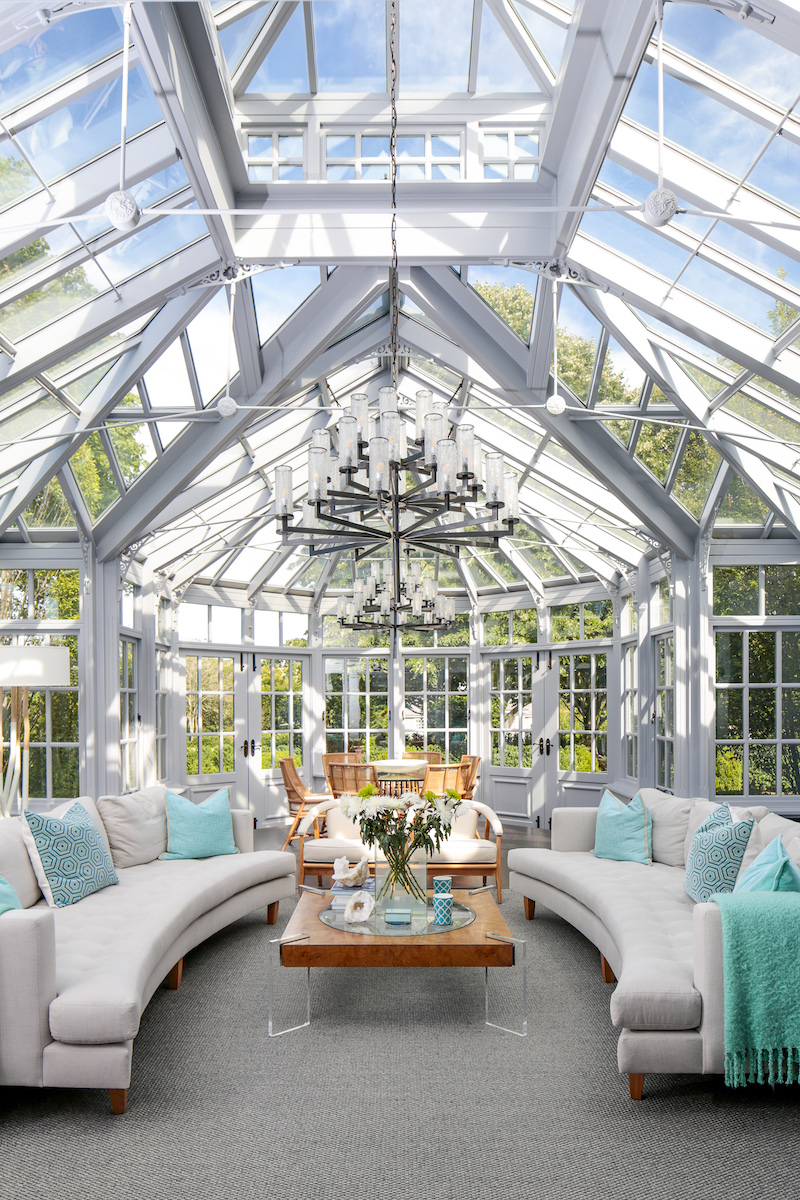 Samii's team replaced nearly every window in the house in order to increase energy efficiency, built a more environmentally responsible cooling system and made sure that all materials used in the renovation—from paints to glues—were free of known carcinogens. Landscape architect Joe Tyree "made the magic happen in the gardens," McKee says. "We wanted a Cotswolds-garden-by-the-sea and that's exactly what we got. We also made sure to add benches, as it is the perfect place to think and read." Local builder Blair Dibble, with a group headed by Ben Smith, "delivered on time and with incredible precision, working six days a week and often seven," McKee says. The entire project was completed in six months.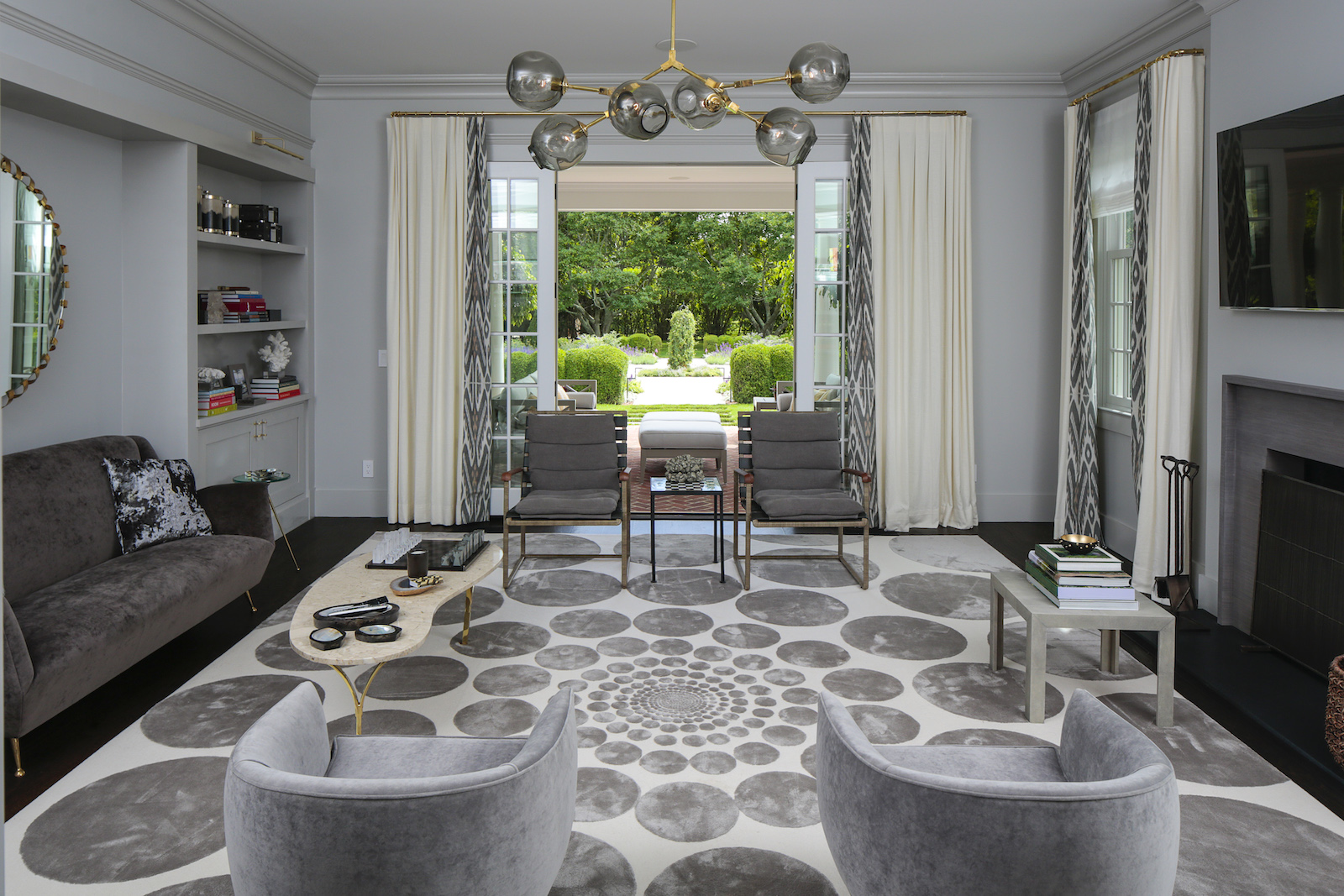 NFR Consulting's Nicole Rubens, who worked with McKee on her Manhattan townhouse, stepped in to help with the interiors. "I love design," McKee says. "We only chose what we love and makes us feel happy and at peace." Together, they created room-by-room mood boards—each one bathed in creamy neutrals and accented with a colorful pop like yellow or aqua—and they never veered off course: "Nicole thought I was slightly eccentric when I suggested the bedrooms all have names, like Sunshine, Snow and Marine, but it made things so much easier!"
McKee is nothing if not organized. "My OCD kept us on track," she jokes. To wit: the time McKee engaged in a buying frenzy on 1stdibs.com, snapping up 88 pieces of furniture, lighting and accessories in 48 hours. McKee chose Stark carpets for the sisals and relied on The Rug Company for the area rugs; Waterworks created the kitchen and bathrooms. "We had fun coordinating all the bathrooms to each bedroom scheme, but we went a little crazy on the main powder room," she says. "We used glass tiles in shades of aubergine, plum and rose with a Carrara marble vanity top to match. I think every house should have at least one 'wow' room."
Walls throughout the house are lined with art pieces, sunburst mirrors, old boat mirrors and an array of vintage photography including a large collection of Slim Aarons beach pictures. The effect is chic and sexy. "The interior has been merchandised by color and story, the same as I do in the stores I've worked in all my professional life," the entrepreneur says. "Once a merchant, always a merchant!"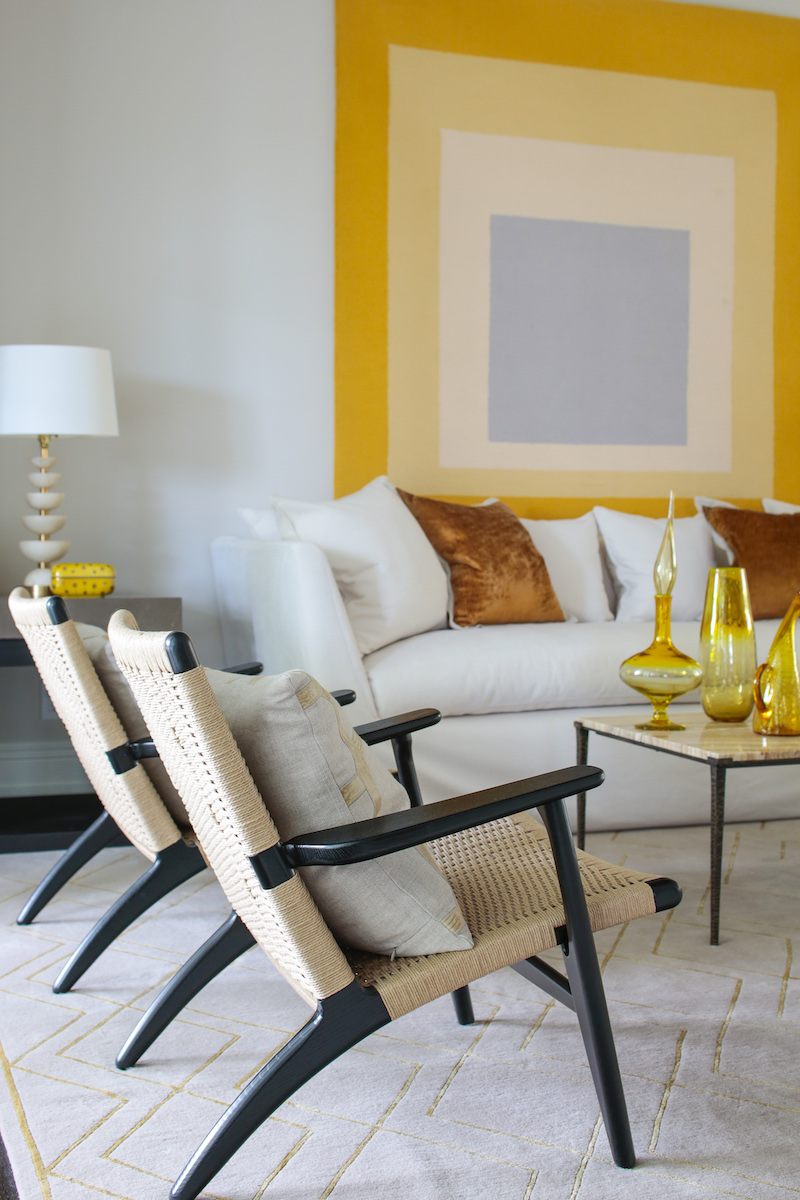 McKee and her family spend as much time as they can out east. "It's a fun house where teenagers, dogs and grownups can relax in a homey environment," she says. The business powerhouse still maintains a hectic schedule, but she has also achieved the balance she craved. There is always time for philanthropy (the Breast Cancer Research Foundation and Autism Speaks are closest to her heart) friendship and family: McKee makes frequent trips to the U.K. to spend time with her parents, and each year she hosts what she calls "Brit week in the Hamptons," when her besties from back home come for a long visit. A modern woman, McKee is the perfect blend of gumption and gratitude. "What can I say? I'm an English girl who found her love, peace and destiny stateside."