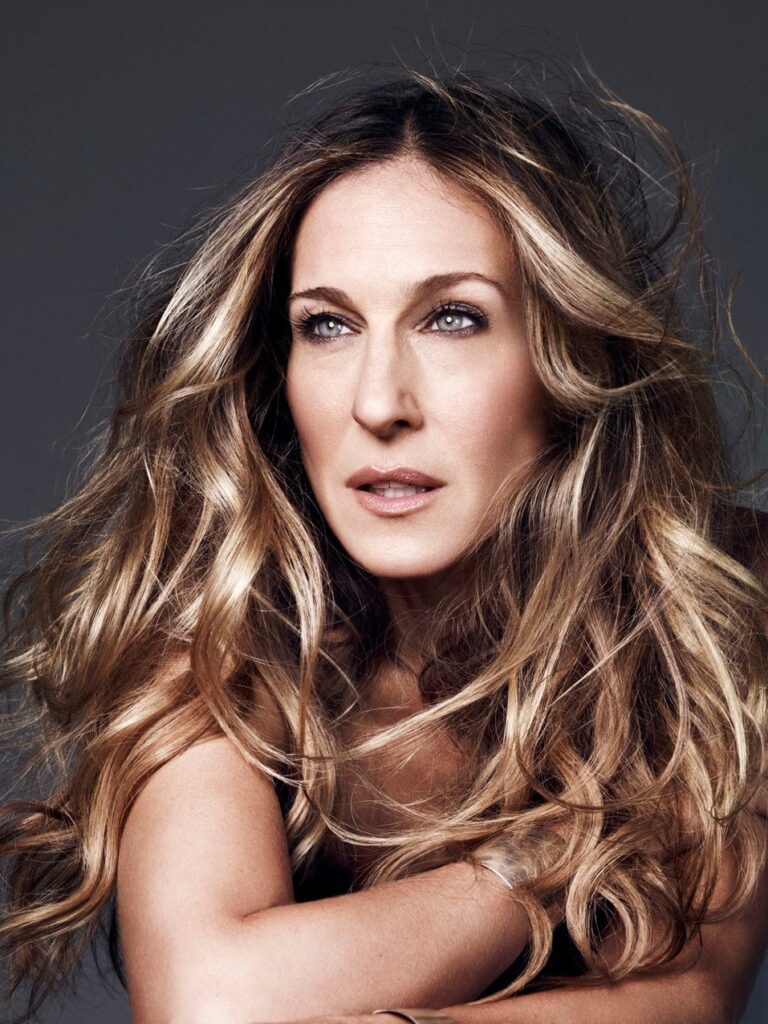 by Cristina Cuomo
Cristina Cuomo: What did you read or listen to during the months of lockdown—any favorite podcasts?
Sarah Jessica Parker: More Perfect. It came out of Radiolab, produced by WNYC, and it's a podcast about Supreme Court rulings and presidents. It's not dry; it's academic, and every case that they examine is like reading a thriller. I listened to one about the Graham v. Connor Supreme Court ruling in 1989, and it's very interesting to hear the origins of reasonable force. It's an amazing case, and the one that set the precedent for reasonable force, which was meant to advocate for the defendant. It has somehow become a Fourth Amendment "objective reasonableness" standard for police officers, which of course has become an integral part of recent conversations and a large part of conversations about reform.
CC: June is usually when a lot of the court decisions come down. We just had a major unexpected victory for the LGBTQ movement with the Supreme Court ruling that a landmark civil rights law protects gay and transgender people from workplace discrimination.
SJP: We are so accustomed now to a politically divided court that I couldn't believe that decision. It was really incredible and yet surprising to hear an argument against it. We are a young nation, but we're also a nation built on ideals. It's frustrating, given in recent weeks how people are not getting the full advantage of our constitutional rights, people who are suffering, people who are marginalized and their voices aren't heard or they've been victims of the lack of social justice reform. I cannot begin to know how dispiriting, disappointing, exhausting and how deeply sad it is to not feel heard.
CC: If there is no well-balanced society, no equality, there's no well-being. How do you as a mother of three communicate that to your children and instill a sense
of purpose as well as spiritual activism?
SJP: We talk about it really candidly. I want to make sure that they are understanding what we're talking about, and that it is only scary if they retreat from it. Someone very wise said to me that children really want to be involved, and children give you the signs, or they stop asking questions when the conversation becomes too complex or too uncomfortabIe. This I mean, in particular, relative to my 10-year-old daughter. I grew up in a household of social activism. My parents were always protesting. From the time I was little, we wore black armbands to school when my parents believed people were being held as political prisoners. My mom used to cut up my father's socks and make us wear them to school; she'd also sit us down and lecture us about how we could answer the question: "Why are you wearing a black armband?" My mom was fighting apartheid and for civil rights on her college campus, and I'm so grateful for the activism she inspired in all of her children. I try to recall how my mother did it, and why it was important for her to make her children feel uncomfortable, inspired, called. It's OK for white people to feel uncomfortable right now. To ask the very hard questions…It's a lot to put on a child, so I don't tell them THEY have fallen short. I tell them society has fallen short. I say that we have a responsibility. We have a responsibility to make sure that everybody is enjoying the liberties and the freedoms that we assume, because it just isn't happening for other families. We're talking about it. They find places to protest. They want to understand.
CC: You were doing Plaza Suite on Broadway with your husband, Matthew Broderick. How had that been for you?
SJP: I have to say it was one of the most extraordinary, fulfilling experiences in my professional life, working on a Neil Simon play that is set in a different time. My husband's career is in large part due to Neil Simon. His first two projects were Brighton Beach Memoirs and the movie Max Dugan Returns that he did with Jason Robards. All that early success was Neil Simon, and he's a wonderful interpreter, so I got to work with someone who is just really good at it. The play was poised to be a wonderful, at least financial, success in New York. We're disappointed, obviously, but our disappointment is held in perspective relative to what the rest of the world was experiencing, and real loss. We were about to do our first preview on the 13th of March and they told us, Get out by 5PM. My false eyelashes are still in that dressing room. As we walked away, I found a towel and just draped it over the makeup table, thinking what we all thought, that we'd be back in a few weeks.
CC: Now that the play is postponed until March 2021, what is your plan for the summer?
SJP: I plan to devote myself to my son for his senior year—just be there for him, and also travel when and if I can for the upcoming election. Also, to work on some Senate runs and things like that. I'll be available in September outside of the ways in which I want to commit as a parent to my children, but I'm concerned about how we will do the old-fashioned canvassing now, I have always enjoyed that. Meeting people and hearing their thoughts, even when they are radically different than my own. I grew up working on campaigns like that. The super-local approach. So I'm wondering where we are going to be in September with COVID. It's hard to know how to be a responsible citizen in terms of working on the campaign and visiting other states.
CC: What does well-being mean to you?
SJP: I think a lot of what's happened over the past few months prior to the killing of Mr. Floyd was about gratitude. Seeing how many families were affected by COVID-19, how many lives were lost, and how folks across the country were affected. We spent a lot of those first eight weeks together [on COVID lockdown] feeling so grateful to have food, to have a meal to cook. We ate every single leftover. We cleaned out the corner of every single bin of leftover food, every bowl, every plate, every Tupperware. We were trying to be really thoughtful about going to the grocery store, not over-buying. We were safe and warm and healthy, and that was in stark contrast to those whose lives were upended by the virus. So the gratitude I felt for our health and fortunate circumstances was the way I defined wellness.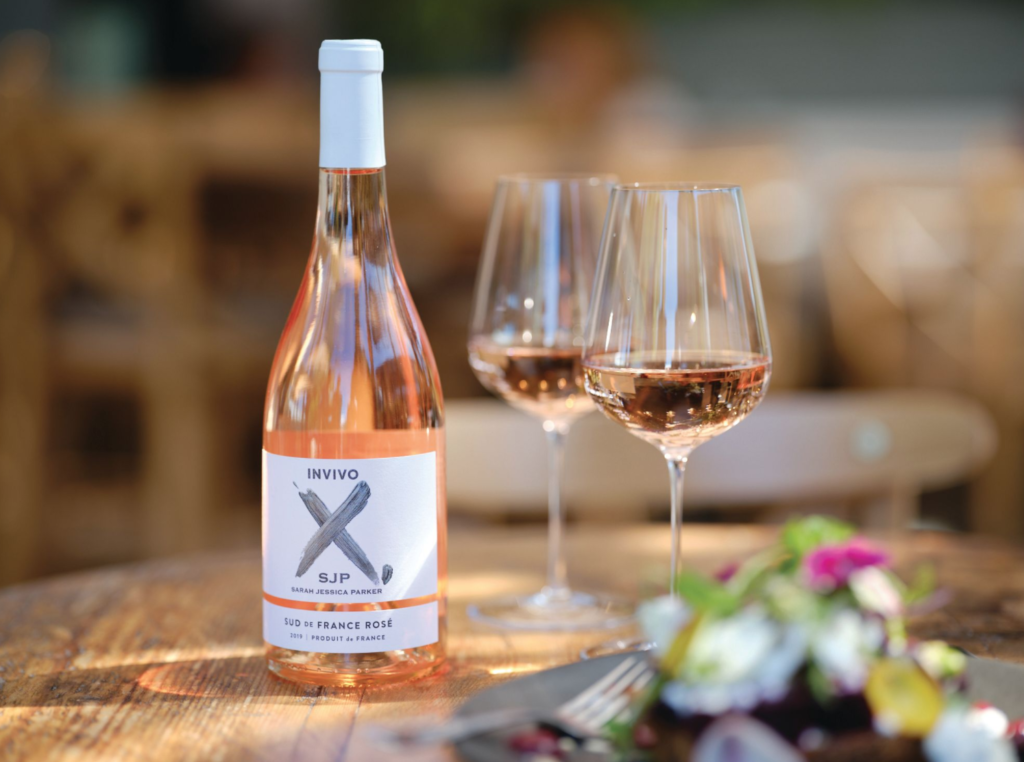 CC: How do you stay healthy?
SJP: I walk a lot, I run after my kids, I move around a lot. I just saw a friend the other day that I hadn't seen since she came up to Boston to see the show in January; she visited recently, and we sat a nice distance from one another. And I said to her, these are the things that I want to do this summer, which I always say I'm going to do and then I change my mind. I love kayaking so much, and I'm always planning to rent one for a day. I count on walking for exercise. That's why I love the city, because what's in front of me is always changing. If I have a walk to the subway, then I make sure I take the stairs—the stairs that everybody hates—and I walk fast. And even the other day my kids said, "You've got to slow down, you walk too fast, mama." My mom walks fast. Everyone used to make fun of my mom because she walks so fast. So, all the Parkers walk really fast. My husband and I try to eat well, we cook all the time. But I also can't tell you how many Swedish Fish I've eaten since March 14.
CC: Is that one of your tools for alleviating anxiety during this pandemic?
SJP: One that I sort of moved beyond, like chocolate licorice—Twizzlers makes chocolate licorice that I'm just absolutely mad for. I've eaten more Drake's Cakes Yodels, which I love, and Oreos. My husband also makes beautiful popcorn. We make a lot of snacks, too.
CC: You've launched a new Invivo X by Sarah Jessica Parker rosé to follow the sauvignon blanc you launched last summer. I love the rosé—it's delicious.
SJP: I will say that I have had a glass of wine every single day. Every single day. Every single day.
CC: Ha, well, it helps! And hopefully when this is all over we can have a toast with your rosé.
SJP: I would love that.