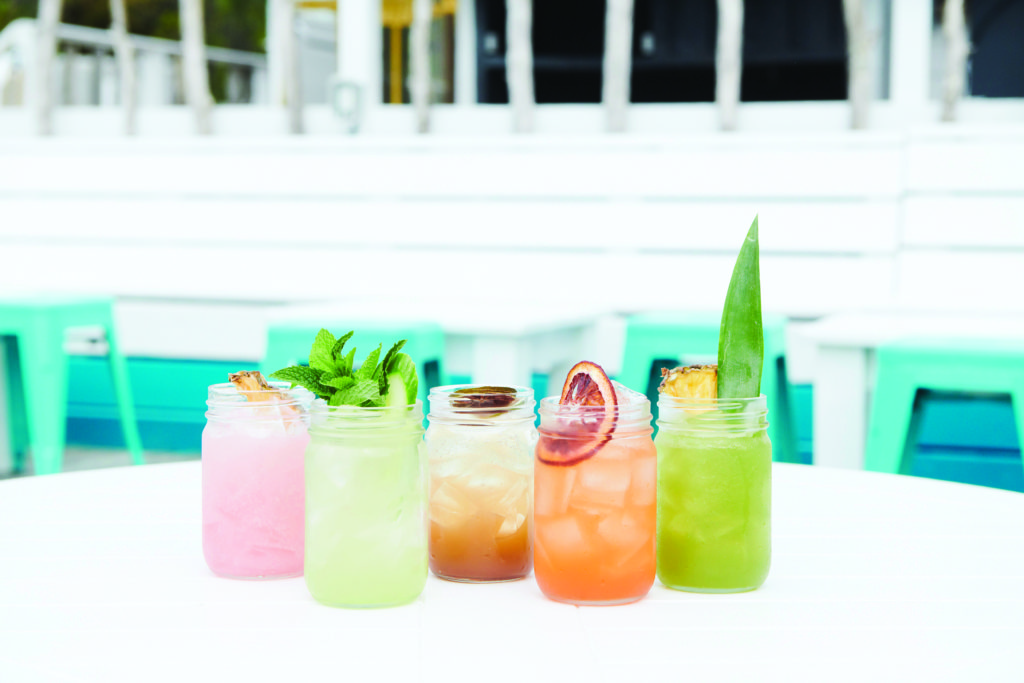 By Ray Rogers
PURIST: What do you love about working and living in Montauk?
Remi Shobitan: Almost everyone is in a vacation state of mind and I feel more connected to nature; the five elements are more present in Montauk than the city for me. My home base is Harlem during the off-season.
PURIST: What kind of experience do you hope to provide for guests at The Surf Lodge?
RS: I hope to help instigate a wonderful and joyful time. We want people to feel very inclusive with The Surf Lodge family.
PURIST: What's your favorite drink to make?
RS: That would be Chai Summer. It's simple, but the chai tea in the cocktail is very supportive of the digestive system. It can help improve digestion, alleviate nausea, and help with aches and pains and overall cell health.
PURIST: What do you drink when off-duty?
RS: Well, I have been sober for the past five years, so mostly just water and some form of green juice, like The Boomerang from Naturally Good in Montauk or Dr Smood's cold-pressed green juices.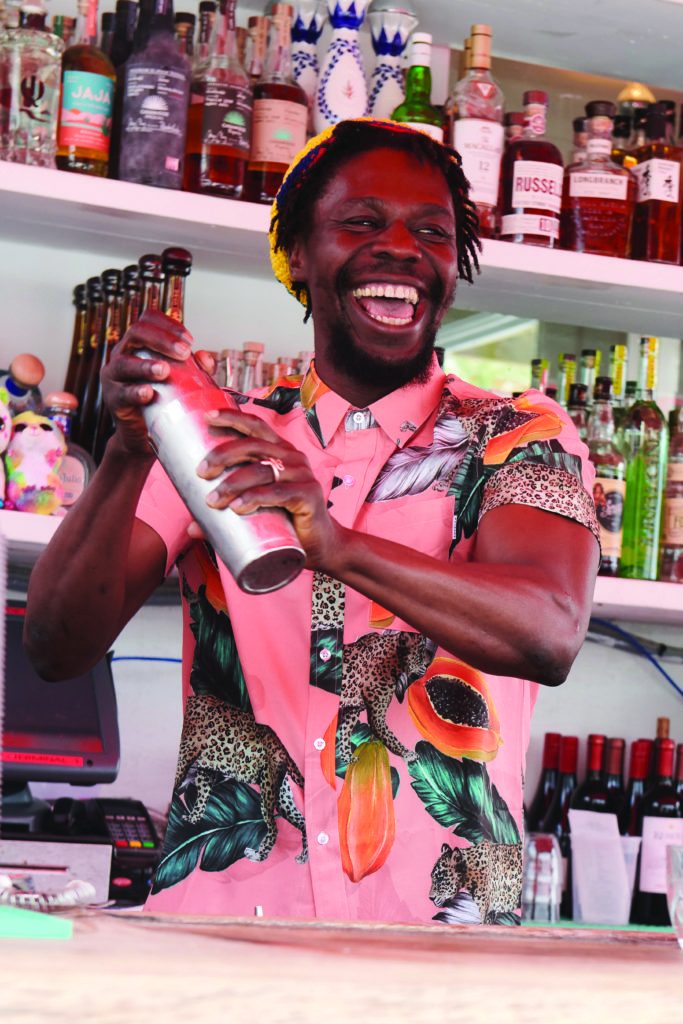 PURIST: Tell us a little about your background in the industry.
RS: I was born and raised in Nigeria. I started bartending at Amy Sacco's Lot 61. I have experience at all levels of service and in every position, from dishwasher to manager. I've had the luxury to be trained by the world famous Dale DeGroff and work side by side with one of the country's greatest bartenders and brand ambassador extraordinaire, Tim Cooper.
PURIST: In what ways does being a bartender enliven you?
RS: Working in the service industry gives me an opportunity to consistently engage with people and find new ways of entertaining the guests. It's truly a wonderful space to be in.
PURIST: What does a night off in Montauk look like for you?
RS: My night out in Montauk is usually very chill after a busy weekend. I start off with dinner at a very relaxed restaurant, like The Crow's Nest or Inlet, and maybe end up at a bonfire on the beach.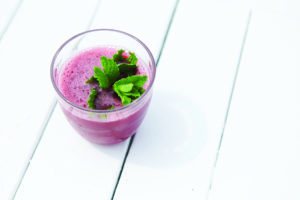 EAST BREEZE
1.5 oz. Grey Goose vodka
1 oz. St-Germain liqueur
.75 oz. lemon juice
.5 oz. blackberry puree
Method: Shaken
Glassware: Coupe/martini
Garnish: Mint sprigs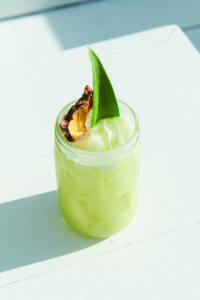 CUCUMBER COOLER
1.5 oz. Milagro tequila
.75 oz. Chareau aloe liqueur
.75 oz. agave nectar or syrup
.75 oz. lime juice
1 oz. cucumber juice
Method: Shaken with 3 mint sprigs
Glassware: Highball
Garnish: Cucumber slice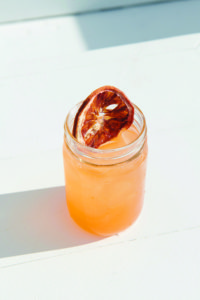 MEZCAL MARY
1.5 oz. Ilegal mezcal
1.5 oz. cumin and red pepper syrup
.75 oz. lime juice
3 dashes Scrappy's Firewater bitters
Glassware: Highball
Garnish: Dehydrated blood orange wheel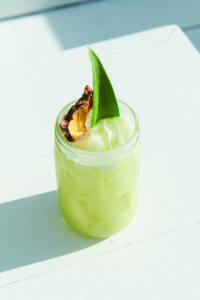 COCO APOLLO
2 oz. Leblon cachaça
.75 oz. lime juice
.75 oz. coconut mix
(2 parts Coco Lopez coconut cream to 1 part coconut milk)
1.5 oz. matcha powder
Glassware: Highball
Garnish: Dehydrated pineapple and basil leaf or aloe leaf