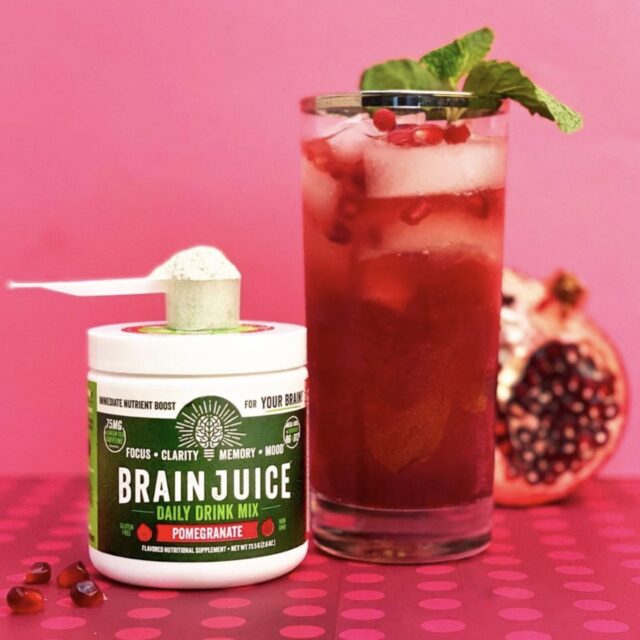 Here's a heartfelt reminder to everyone focused on overall health and well-being this Valentine's Day: Don't forget about brain health.
In a time when self-love is of the utmost importance, this year's Valentine's Day means more than any other. There has been a shift in collective focus: love for our communities, love for our families and love for nature. Society has awakened to evidence-based science, with an understanding that the mind and brain are the most important tools to combat stressful times and challenges.
Anxiety surrounding the COVID-19 pandemic has plagued the world for close to a year, and BrainJuice recommends tried-and-true wellness rituals to combat disease and boost immunity, including daily exercise, plentiful sleep, routine medical exams and abstention from excess alcohol and tobacco usage.
This vitamin- and antioxidant-rich BrainJuice Power of Love' smoothie recipe is packed with sweetness, tartness and a big punch of BrainJuice's proprietary Brain Power Blend. Acting as a "hug" for the brain, this neuroprotective formula can provide focus, clarity and a mental boost to start the day off right.
BrainJuice's Power of Love Smoothie
Serves 2
INGREDIENTS:
2 scoops BRAINJUICE POMEGRANATE Daily Drink Mix
1 organic frozen ripe banana, peeled and sliced
1/2 cup organic frozen blueberries
1/2 cup organic frozen strawberries
1/2 cup organic pomegranate juice
1/4 cup unsweetened organic coconut milk
1 teaspoon organic honey or organic agave (if desired)
1/2 teaspoon organic lemon juice
INSTRUCTIONS:
Combine all ingredients in a blender and puree until smooth (approximately 90 to 120 seconds). Depending on the type of blender used, you may need to stop and stir occasionally, allowing the blender to mix contents properly. If the mixture is too thick, add 2 tablespoons of pomegranate juice and blend again.
Pour into tall chilled glasses.